Roy Ayers at Band on the Wall
Johnny James, Managing Editor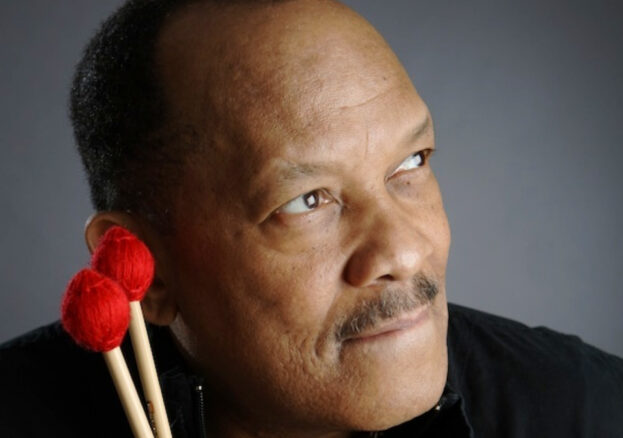 Everybody loves the sunshine. And everybody loves Roy Ayers. The legendary funk/soul/jazz vibes player and composer is playing not one but two dates at Band on the Wall this June. Here's why you should go.
Growing up near LA's Central Avenue, the heart of the West Coast jazz scene, Ayers was handed his first set of vibraphone mallets by bandleader Lionel Hampton at the age of five. Picking up steel guitar and piano too, he was a natural, and quickly started making a name for himself around town.
Before long, Ayers became one of the most celebrated jazz vibraphonists of the 1960's, releasing a string of albums in that decade to ever-growing acclaim. In 1970, he moved to Manhattan, and shifted towards jazz fusion with the Roy Ayers Ubiquity – an R&B-jazz-rock band. It was at this stage in his artistic life that he penned the much-adored 'Everybody Loves the Sunshine', as well as the classic 'We Live in Brooklyn'.
Gradually, Ayers dropped the jazz element from the Ubiquity and turned towards R&B/funk and disco – the sound of the 80's. He also went solo with songs like 'Let's Do It', a masterfully-written, fun-loving track that was easy to fall in love with. In this period he also began collaborating with the pioneer of Afrobeat, Fela Kuti, with whom he formed Uno Melodic Records.
Moving into the 90's, Ayers continued to put out records every calendar flip. At this interesting time in music, his work was constantly being remixed, covered and sampled by the emerging hip hop artists of the day. As he noticed this happening, Ayers started making guest appearances on hiphop/jazz crossover records such as Guru's seminal Jazzmatazz in 1993.
Consistently lauded for his continued energy and world-class technique.
With house music grew more popular in the 2000's, Ayers once again moved with the times and started working with the likes of Masters at Work and Kerri Chandler – stalwarts of the genre. He also collaborated with the legendary soul songstress Erykah Badu as well as a number of other greats on his album Mahogany Vibes.
Besides re-releasing a number of his best albums, in recent years Ayers has popped up on two of Tyler, the Creator's albums: Cherry Bomb and Flower Boy. Generally speaking, though, he seems more interested in touring than recording these days, performing with pretty impressive regularity for a man of 78. As for the reviews, he's consistently lauded for his continued energy and world-class technique.
It's not every day you get the opportunity to catch a true legend in the flesh. And it's even rarer to catch one in a venue as intimate as Band on the Wall. Sure to be a gold standard gig, don't miss Roy Ayers in Manchester this July.