Roger Waters at AO Arena
Johnny James, Managing Editor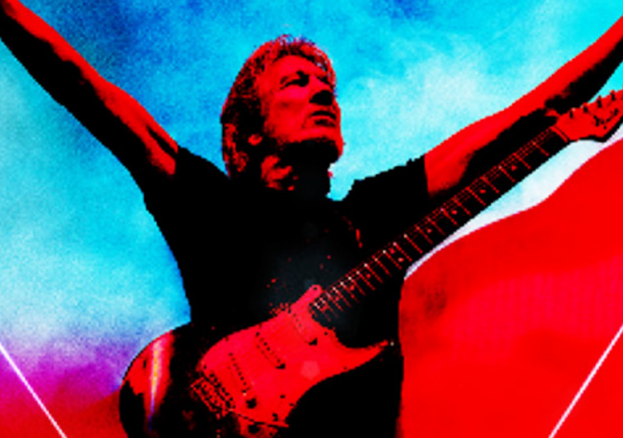 Pink Floyd legend Roger Waters continues his This Is Not A Drill tour at Manchester's AO Arena, bringing both solo and Pink Floyd material to the city for the first time in five years.
Following Syd Barrett's 1968 departure from Pink Floyd, Roger Waters quickly emerged as the band's grand conceptualist, and the driving force behind blockbuster albums like Dark Side of the Moon, Wish You Were Here and The Wall. A formidable songwriter with a sober morality and sardonic sense of humour, Waters, via his band, is responsible for some of the most iconic songs in rock music, from 'Us & Them' to 'Comfortably Numb' to 'Wish You Were Here'.
Leaving Pink Floyd after 1983's The Final Cut, Waters continued to put out brilliant work as a solo artist, recording an acclaimed triptych of concept albums between 1984 and 1992: The Pros and Cons of Hitchhiking, Radio K.A.O.S. and Amused to Death. All of these wedded musical genius to pressing political struggles – something, it seems, will always be a marker of Waters' art.
After a long period spent composing classical music, engaging in activism and reviving his classic Pink Floyd albums in the form of increasingly grandiose live spectacles, Waters teamed up with producer Nigel Godrich (most famously the cornerstone of Radiohead) to record Is This the Life We Really Want? in 2018. The album featured some of Waters' best solo writing to date, imbued with the then-75-year-old's pleasingly weathered, gracefully gruff voice. Not quite late-era Johnny Cash but getting there.
A plea for sanity in a world whose moral compass broke some time ago, tunes like 'The Last Refugee' showed us Waters the poet, weaving lines that stand up to anything he's written – "While bathing belles soft/ Beneath hard bitten shells/ Punch their iPhones/erasing the numbers of redundant lovers." And even casual fans could spot his characteristic way with melody and harmony, evoking the jagged parts of Wish You Were Here and Animals, when his melodic instinct was arguably at its best.
Waters' This Is Not A Drill tour, originally planned for 2020, draws from that last album and other solo efforts (including brand new songs like 'The Bar'), but more heavily from Pink Floyd's golden era. In terms of production, it is, by all accounts, incredibly ambitious. Centred around the most pressing social issues of our day, from permanent war to police violence, it's a show that harks back to an era when artists' moral authority was not compromised by commercial interests; Waters is and always will be fierce against the forces of oppression.
The man himself describes the show as "a groundbreaking new rock and roll/cinematic extravaganza, performed in the round" and "a stunning indictment of the corporate dystopia in which we all struggle to survive, and a call to action to Love, Protect and Share our precious and precarious planet home."
Now pushing 80, the whisperers are wondering whether this will be Waters' last tour. As he says above the archetypal ticking clocks and beating hears of 'When We Were Young', the opener of Is This the Life We Really Want?, "Who gives a fuck, it's never really over". Echoing that sentiment in typically sardonic fashion, he recently referred to the This Is Not A Drill his "first farewell tour". And yes, while there might be another opportunity to catch the genius that is Roger Waters live, there might not be. Why not take the opportunity now.