At Home With Radiohead
Johnny James, Managing Editor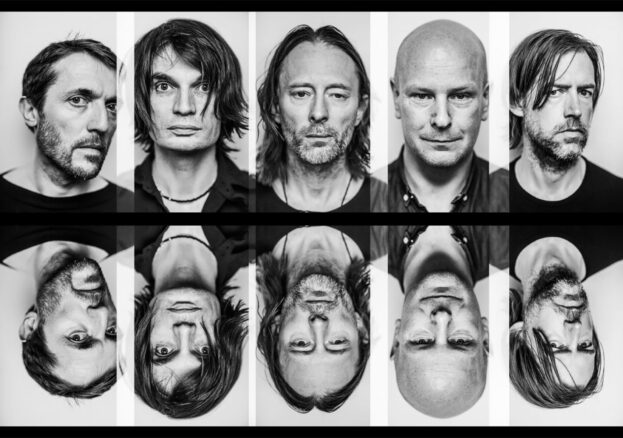 Radiohead are helping fans get through the lockdown with a series of largely unseen concert films, uploaded to YouTube every Thursday.
With a discography packed with songs that tackle personal and social alienation, Radiohead are the perfect band to soundtrack the lockdown. Their film series, entitled At Home with Radiohead, kicked off in early April, when the band wrote on Instagram: "Now that you have no choice whether or not you fancy a quiet night in, we hereby present the first of several live shows from the Radiohead Public Library."
That first film was shot at a Dublin concert on the Kid A tour, but in recent weeks and months, the Oxford band have released footage spanning their entire career, from a 1994 (Pablo Honey era) show in Oregon to a 2018 (A Moon Shaped Pool era) show in São Paulo.
In amongst the concert films, Thom Yorke and co are also taking fans into the basement. Recorded in London's Maida Vale Studios, their From the Basement videos are well-loved by Radiohead obsessives, and feature live recordings of full albums. It caused particular excitement last month when, as part of At Home with Radiohead, the band released The King of Limbs: Live from the Basement for the first time on YouTube.
Having been writing and performing for over three decades now, Radiohead surely have plenty more archival delights up their sleeves. Head to their YouTube channel at 5pm each Thursday for the latest drop.