RNCM Symphony Orchestra: John Adams' Harmonielehre at RNCM
Johnny James, Managing Editor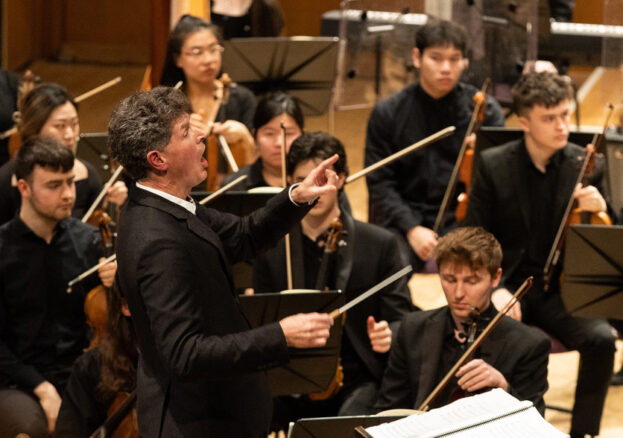 Part of a new green initiative by the RNCM, Clark Rundell (conductor) and the RNCM Symphony Orchestra present an unforgettable evening of music taking in John Adams Harmonielehre and Tansy Davies' re-greening. A rarely performed masterpiece, John Adams' restless and rapturous Harmonielehre (1985) is a minimalist symphony in all but name. Cast in three large movements, the work was inspired by (and named after) Arnold Schoenberg's study of tonal harmony published in 1911. Within the 40-minute piece, Adams marries the developmental techniques of Minimalism with the harmonic and expressive world of late Romanticism, to mesmeric effect.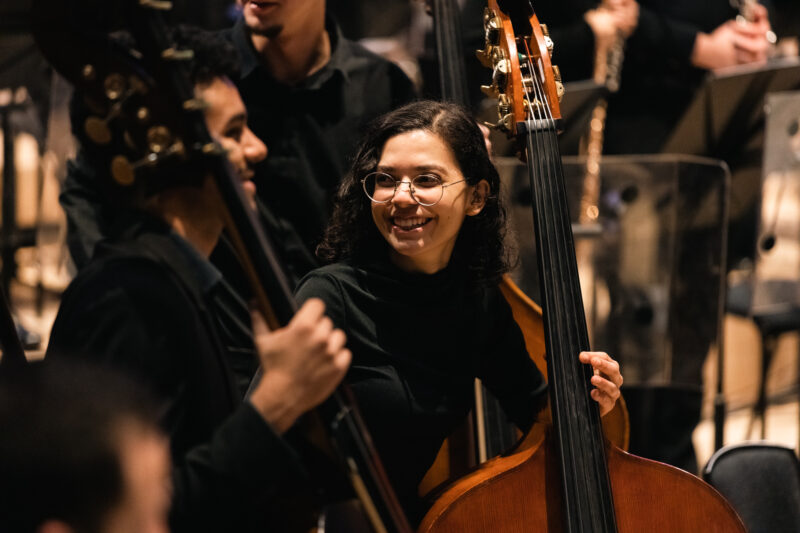 But there are other, more ethereal inspirations behind the work: the composer's dreams, which are present from the off. The pummelling opening was inspired by Adams' vision of a huge tanker in San Francisco Bay, which he saw suddenly take off "like a rocket ship with an enormous force of levitation." This explosive opening sets the scene for an electrifying piece that stands among the most significant and sophisticated large scale minimalist works ever written.
Before Harmonielehre we'll hear Tansy Davies' re-greening, which ties in with the College's reflections on the natural world and climate change as part of its new initiative, The Future is Green. Premiered in 2015, this colourful and playful work focusses on the essence of spring and forest life, its structure loosely following the Shamanic Wheel of the Year – an annual cycle consisting of the year's most prominent solar events. Endless refrains, woven out of intricate, inter-connecting segments combine, with seemingly endless permutations of colour and texture which become, in the composer's words, "a parade of windows, framing the cycles of forest life".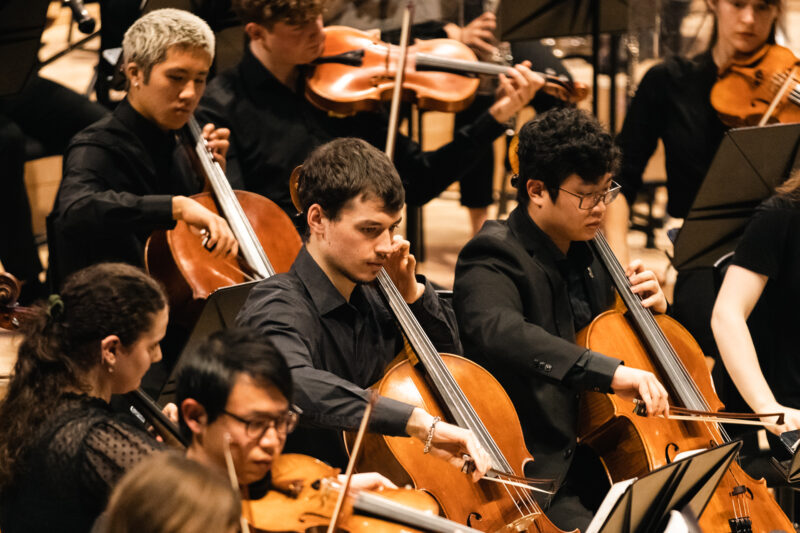 Capped off by the haunting orchestral dreamscape of György Ligeti's Lontano and Howard Skempton's similarly enigmatic Lento, it's a fantastic programme that will no doubt make for a highlight of the RNCM's Autumn Season.
You can read about more of the season's highlights in our dedicated guide.