RNCM Big Band with Andy Scott (saxophone) and Dave Hassell (drums)
Johnny James, Managing Editor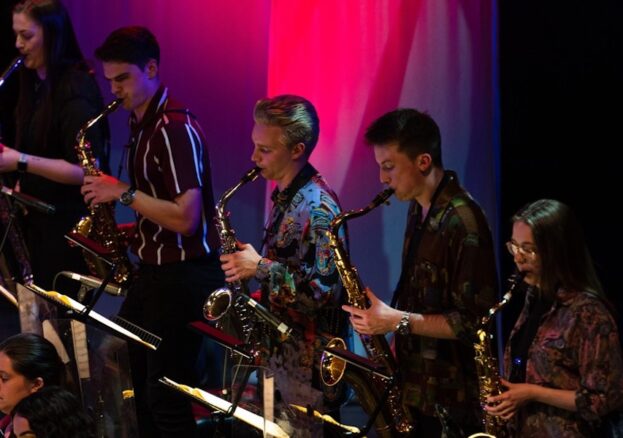 Andy Scott and Dave Hassell join forces with the RNCM Big Band to bring us the flavours and colours of South America, in a sensational evening of Latin jazz.
Andy Scott (saxophone) and Dave Hassell (drums) both tutor at the RNCM, while enjoying illustrious careers as professional musicians. Scott is renowned for his distinctive saxophonic voice, which encompasses elements of jazz, world and contemporary classical styles. Hassell is regarded as one of the UK's foremost authorities on Latin American music, and has spent the last 50 years performing with many of the UK's leading jazz musicians as well as American greats including Dr John, Charles McPherson and Barney Kessell.
Together, they lead and join the RNCM Big Band to perform exhilarating charts from the likes of Tito Puente, Dizzy Gillespie, and Michel Camilo. We'll also be treated to some world premières penned by Scott, who is also an eminent composer and a past recipient of the prestigious BASCA British Composer Award.
Part of the College's 50th anniversary celebrations, this promises to be an uplifting, celebratory concert that showcases the level of talent that the RNCM nurtures among both staff and students.
Read about more concerts in the RNCM's summer season here.
*Please note a £1 booking fee applies to most tickets.