River of Light Festival – Liverpool
Vicky Andrews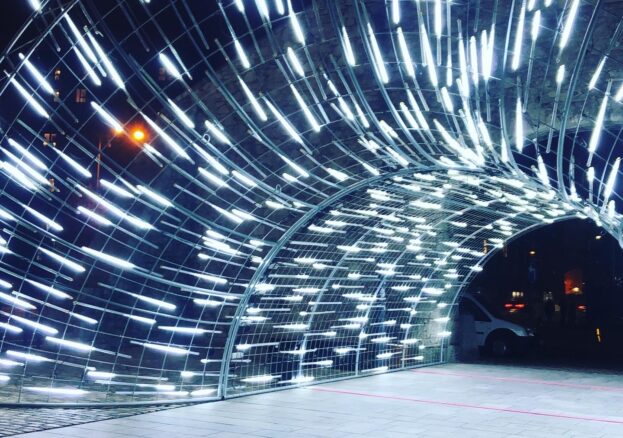 Unexpected Twist is the theme of this year's River of Light Festival taking place in the Liverpool City Centre, which will span a 2km trail around Liverpool's waterfront, in a mix of new commissions and existing artworks which haven't visited the city before.
This year's edition will feature exclusive commissions from French-born, London based designer, Camille Walala, as well as London-based  designer Yinka Ilori,
Walala is famous for her vibrant murals that can be found anywhere from London to New York, and will visit Liverpool with her new commission Turn The Light On, It's Dark In Here. The piece resembles an abstracted cityscape in primary colours, angled and rounded to create a dazzling effect with the use of programmed LEDs.
Ilori is best known for his bold visual language drawing on his British-Nigerian heritage translated into contemporary design. At this year's festival he will be displaying the new commission Dancing Ribbons that responds to the theme of 'Unexpected Twist'. Liverpool is hosting this year's World Gymnastics Championships and so the artist draws inspiration from the movement and energy of gymnasts. The piece is created in collaboration with Peter Adjaye, a sound artist, who is producing a multi-channel audio soundscape that will accompany the visuals for an immersive, interactive experience.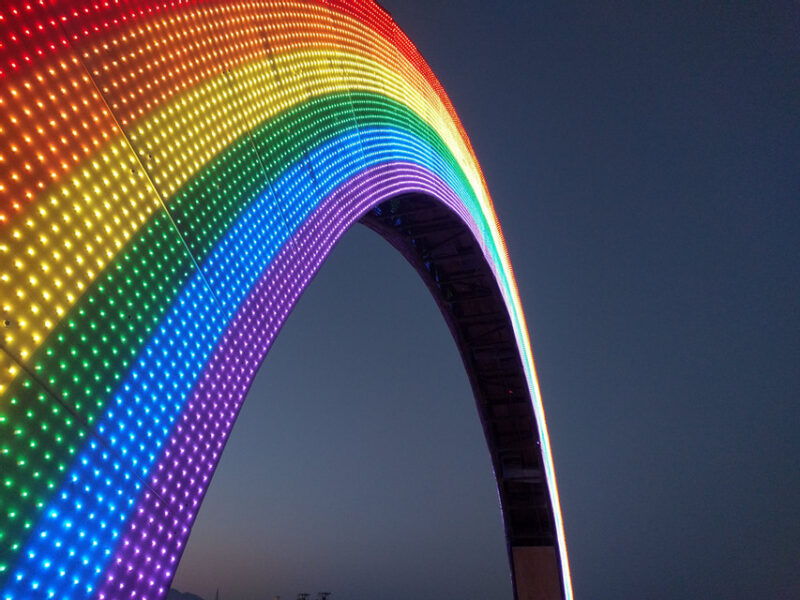 The 2021 edition saw the Rainbow Bridge installation – a 100 foot long, 30 foot high, 4 foot deep walkable sculpture in Canning Dock Quayside, next to the Royal Albert Dock. After debuting at Burning Man in 2018, Rainbow Bridge visited Art Basel Miami (2018), EDC Las Vegas (2019), and Blink Cincinnati (2019). It was the first time that this installation was seen outside of America.
Other highlights included 20 illuminated, two-metre-high dandelions floating over the canal on the Pier Head, and an illuminated washing line with illuminated laundry on Castle Street. The dazzling clothing of Neighbourhood represented communities from across the city and celebrated people of different backgrounds living together harmoniously.
River of Light 2022 promises to bring more light-up attractions and unforgettable experiences that are sure to warm up the cold autumn nights.