Rapha Rides Manchester
Sara Jaspan, Exhibitions Editor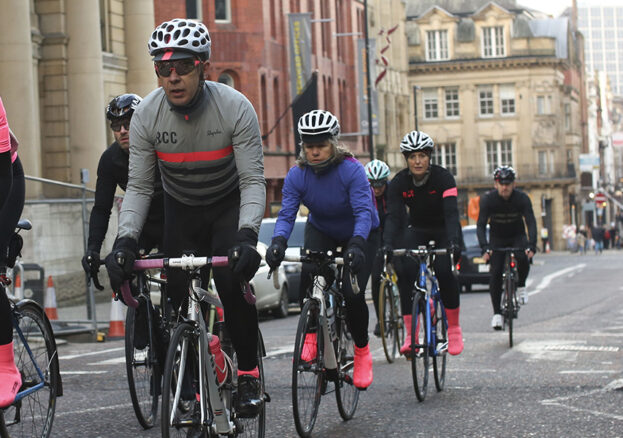 Whether you're a cycling fanatic with rock-hard quadriceps, or don't even own a bike (let alone dare mount a Mobike), Rapha Rides Manchester will have something for you – and the family. The free, four-day festival in September is a chance to rediscover the city and its surroundings through cycling, and get more involved in the glorious sport (or simply have some fun).
The packed line-up includes a range of guided group cycle rides around Manchester's lesser known streets, canals and countryside, tailored to a mix of ages and abilities. Plus: talks and events with cycling world champions and local legends, an exclusive film screening about the city's connection to the sport, visual art displays, photography, valuable lessons in roadside repairs and bike maintenance, yoga, a 60-second 'Zwift Sprint Challenge', and plenty more.
The festival is only the third of its kind to take place in Europe, organised by the cycling-lifestyle brand, Rapha, and will be based at the Rapha Clubhouse Manchester, just off St. Anne's Square. Open to all, the Clubhouse features a stylish cycle-wear store (where you'll be able to get a 20% discount throughout the festival), café (serving excellent coffee and food to keep you going!), exhibition space, and bike repairs workshop. It also hosts a year-round programme of cycling related events and group rides.
Cycling is, after all, a cheap, quick and environmentally-friendly way of traversing our rather flat city – not to mention being good for you. Perhaps celebrating and championing the activity is something we should do more of. As Rapha says, see you on the road.