Queer Contact 2021: Roma Havers: LOB
Creative Tourist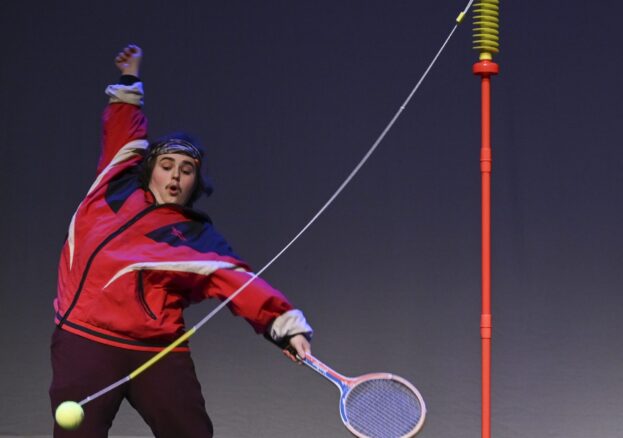 Written and performed by Roma Havers, LOB is a tennis and poetry theatre piece that explores moving through sporting spaces as a queer body.
Roma is also one of four local poets to have contributed to the brand-new poetry commissions for Manchester City of Literature's World Poetry Day contribution, in partnership with Manchester Poetry Library. Roma will be joined by Ali Al-Jamri, Dom Conlon and Andrew Oldham, plus world-renowned Imtiaz Dharker and poets from two fellow UNESCO Cities of Literature in a film of the poets reading their new pieces, premiering on Sunday 21 March.
This is one of several films premiering at Queer Contact Festival 2021.
The event will also feature a live Q&A session with the creators.