Queer Contact 2021: Mandla Rae – As British as Watermelon
Creative Tourist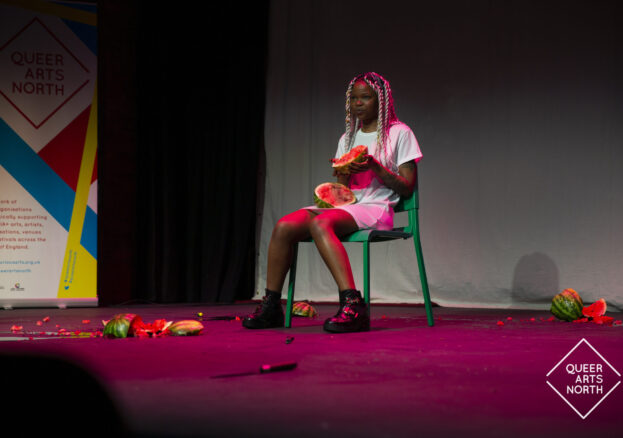 As British as a Watermelon is a brand new film, by Mandla Rae, premiering as part of Queer Contact Festival 2021.
The film questions what it means to belong through exploring Mandla's chronic disassociation. Can we trust our memories? How do we know they are real? What is a lie and what is self-preservation? Is there such a thing as healing?
The event will feature a live Q+A session with the creators.