Poetry Pop Jukebox Co-op at Gullivers
Sarah-Clare Conlon, Literature Editor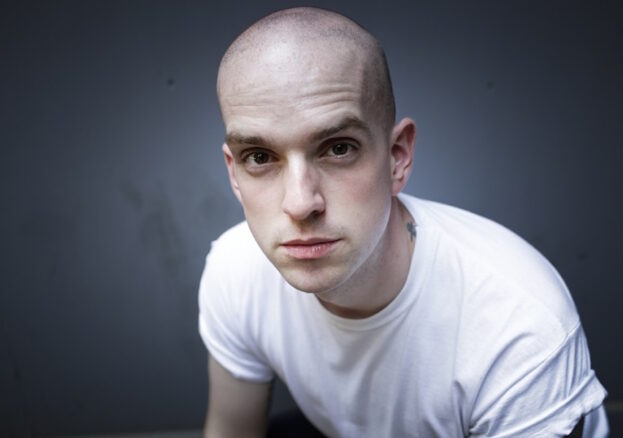 The Poetry Pop Jukebox Co-op is back for a second time, this one taking place in the cosy (and accessible) back room at popular live literature go-to, Gullivers in the Northern Quarter.
Promising to pop up in different venues every two months (last time, it was held at STEAM hub The Old Abbey Tap House), the new live lit event on the block brings together some of Manchester's finest writers for a new poetry night with a twist… Under the watchful eyes of Greg Thorpe, Helen Darby and other busy-around-town organisers, different poets take turns on the mic to read a selection of their own work, along with another work by a poet they admire, plus the lyrics to a pop song of their choosing.
Think: "Keats against The Cure? Pam Ayres meets Pantera? Missy Elliot vs TS Eliot? Audre Lorde and erm, regular Lorde?"
The first "killer first line-up", back in November, featured the likes of Bryony Bates, Fat Roland, Mica Sinclair and (a last-minute step-in) Violet Blonde; the second includes Jae Lythgoe, Andrew McMillan and Emily Oldfield (who had to give it a miss last time), with Verbose fave Maz Hedgehog and MIF Creative50 participant Ella Otomewo announced just as we signed off for our festive break.
Recently spotted headlining the sex, drugs and rock'n'roll Verbose at their new venue Fred's Ale House in Levenshulme, Jae – "born to librarians, raised by stories and besotted by language" – plays with literary forms, pastiche and tropes to create "melodramatic fables exploring culture, queerness, the zeitgeist of existential dread and the consolations of literature".
Poet Emily Oldfield is editor of Haunt Manchester, editorial assistant at I Love Manchester and a writer for Louder Than War and elsewhere. She recently appeared alongside LIINES and KAZE at the four-day WAM Words and Music Festival of spoken word and music performances curated by Dave Haslam at Night & Day Cafe.
Andrew McMillan is senior lecturer at the Manchester Writing School with three pamphlets and two full-length collections with Jonathan Cape under his belt. His second collection, playtime, was just published in late 2018; his debut, physical, was the first-ever poetry collection to win The Guardian First Book Award. It also won the Fenton Aldeburgh First Collection Prize, a Somerset Maugham Award, an Eric Gregory Award and was shortlisted for the Dylan Thomas Prize, the Costa Poetry Award, The Sunday Times Young Writer of the Year 2016, the Forward Prize for Best First Collection, the Roehampton Poetry Prize and the Polari First Book Prize, and was a Poetry Book Society Recommendation for Autumn 2015.
Already sounds like a great line-up!