Pilot Light's Christmas US Sitcom Special!
Tom Grieve, Cinema Editor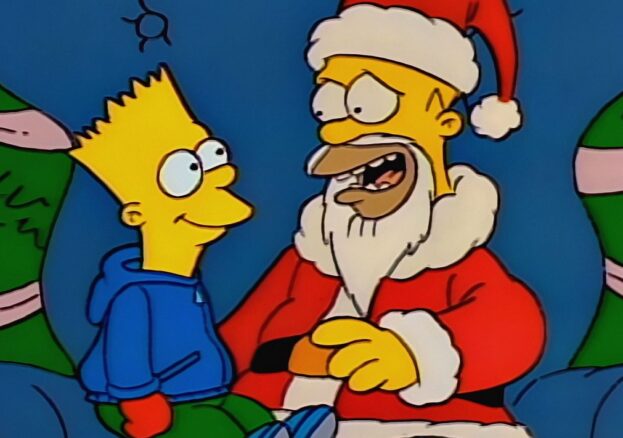 For many, Christmas is about putting your feet up and indulging yourself – and, boy, do the folk at Pilot Light TV Festival have you covered this year. This December, PLTV Fest invite you to gather your nearest and dearest for an evening composed of five back-to-back Christmas-episodes from some of the biggest sitcoms from the US of A.
The programme begins on a high point with 'Simpsons Roasting on an Open Fire' – the very first episode of the world's longest running sitcom. From there, the evening moves to secret-Santa shenanigans in the acclaimed Steve Carrell version of The Office, before taking in the demented Christmas ideas of the sociopathic characters of It's Always Sunny in Philadelphia. Then, we pay a trip to the hospital – where work doesn't stop for the holidays – with the gentle surrealism of Scrubs. Finally, prepare for a giant nostalgia hit, as Friends looks to fancy-dress to jazz up Chanukah in 'The One with the Holiday Armadillo'.
If you haven't seen one or two of the shows featured don't worry; in the spirit of things PLTV Fest have selected episodes that require no previous knowledge to enjoy. So, forget Trump for one evening and indulge yourself with one of America's most popular forms of entertainment.