Peter Pan at Bolton Octagon
Kristy Stott, Theatre Editor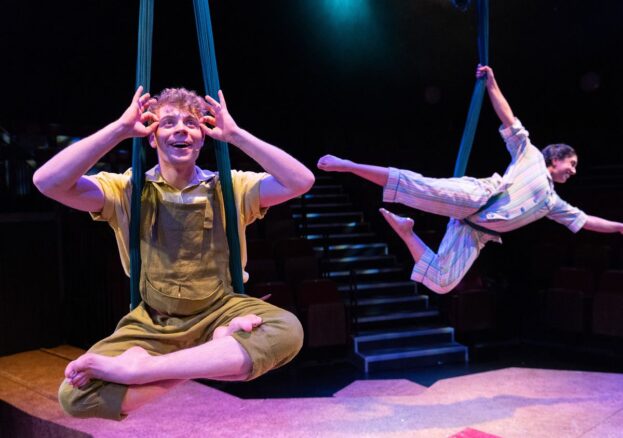 Take the second star to the right and straight on to the Bolton Octagon. Join Peter, Wendy and the Lost Boys for this stunning retelling of J.M. Barrie's magical Peter Pan. This production will be the first Christmas show to play in the brand-new Octagon building too.
Expect fairies, crocodiles and swash-buckling pirates in this exhilarating and uplifting production. Join Peter and Wendy on their journey to the enchanted island as they take on the menacing Captain Hook. This is a delightful family show, brimming with music, magic and mischief.
Directed by the Octagon's Artistic Director, Lotte Wakeham, this musical adaptation of J.M. Barrie's classic tale will be adapted for the stage by Sarah Punshon, with songs by Claire Tustin and Ziad Jabero. A talented cast of five performers will play a number of different roles alongside the principal characters. Matthew Heywood (Beryl and Seagulls) returns to the Octagon in the title role of Peter and Purvi Parmar (The Jungle Book, Storyhouse) will play the part of Wendy. Amy Drake (Classics! Hope Mill Theatre) takes on the role of Captain Cook with Robert Jackson (Gulliver's Travels and Summer Holiday) as right-hand pirate. Jason Patel (Benny and the Greycats, Maya Productions) completes the cast as the mischievous but charming Tinkerbell.
Performed in theatres since 1911, Peter Pan is arguably one of the world's most beloved stories, and we think that this Octagon production of Peter Pan offers audiences a fabulous alternative to pantomime this Christmas.