Perfume Genius at Manchester Cathedral
Johnny James, Managing Editor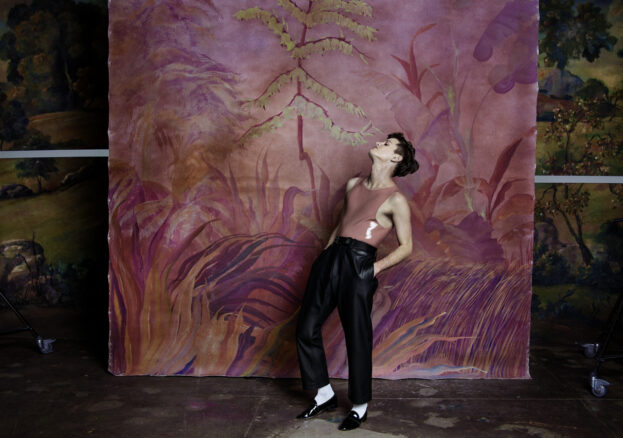 From hushed alt-indie to strange, orchestral experimentation via maximalist pop, Perfume Genius has, through the course of six studio albums, proved himself a thrillingly unpredictable artist, whose show at Manchester Cathedral is high on our list of August gigs.
Growing up in Seattle, Mike Hadreas AKA Perfume Genius released his debut album Learning in 2010 via long-time label home Matador, and it instantly caught the attention of critics. "The songs on Hadreas' full-length debut are eviscerating and naked," said Pitchfork, "with heartbreaking sentiments and bruised characterizations delivered in a voice that ranges from an ethereal croon to a slightly cracked warble." These descriptors became the hallmarks of Perfume Genius – Hadreas' unique ability to convey emotional vulnerability, whether in relation to adolescent traumas, LGBTQ+ struggles or spiritual searching, both lyrically and musically.
Leaps forward in writing, production and confidence came with each successive release, with 2017's maximalist No Shape earning him a GRAMMY nomination and mainstream awareness. 2020's comparatively tender Set My Heart on Fire Immediately was equally lauded, with Hadreas causally fusing goth, glam, synth-pop, soul and indie-rock, often collapsing decades into a single song.
Perfume Genius' 2022 album, Ugly Season, sees him once again change pace; it's filled with off-kilter orchestral experimentation and raw, avant soundscapes that will be lapped up by fans of Björk, Arthur Russell and Julia Holter. Curiously much of the material pre-dates Hadreas' last album, having largely been lifted from the 2019 dance project The Sun Still Burns Here – a collaboration with choreographer Kate Wallich.
A pop-star-turned-composer record akin to Kid A or Low, it's an eerie, mystical-sounding album that balances raw fragility with industrial aggression. Experimentation has always been a part of Hadreas' songs, but here it's really pushed into focus as he pits acoustic instrumentation against future-leaning production in strange and entrancing ways, constantly sidestepping convention.
The elegiac opener 'Just A Room' opens in soundtrack-worthy fashion with heavy, baroque organs and end-is-nigh strings, before the bottom falls out and we're left with a ghostly soundscape of xylophones and wordless vocalisations. 'Herem' recalls some of Nico's more esoteric work, with Hadreas' evocative falsetto floating atop a droning harmonium as he weaves together symbolic, still-life imagery whereby sex is viewed as a mystical ritual. This lyrical theme continues into 'Pop Song', a delicately minimal almost-banger centred on stuttering saw synths and Hadreas' gorgeous voice as he commands his lover to "harvest the pit/And spit out the rest."
There are thrilling, heavier moments, too. 'Hellbent' churns into being with helicopter blade rhythms, atonal synths and clattering percussion, while 'Eye in the Wall' offers up a widescreen flight of programming, percussion and lush guitars. "It's the sound of dancefloor euphoria," said Pitchfork. "The color of lights flashing as you move through a crowd, the touch of skin damp and warm against everyone else's."
All in all it's a profound album which, amid an increasingly sanitised pop landscape, feels like a breath of fresh air. Hearing it in the grand surrounds of Manchester Cathedral will no doubt be special.