New Light Prize 2023 at Williamson Art Gallery
Katie Evans, Exhibitions Editor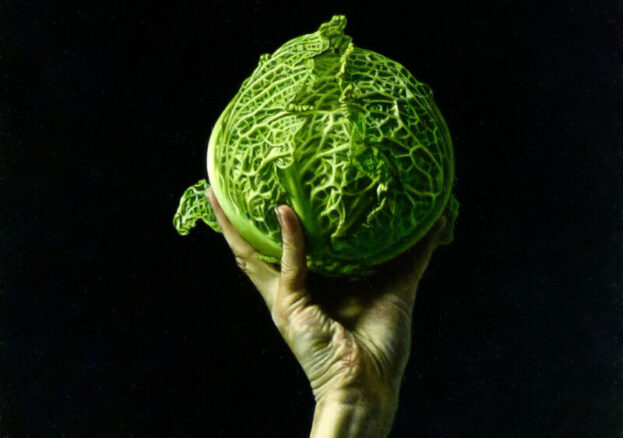 Birkenhead's Williamson Art Gallery & Museum kicks off the returning New Light Prize, a touring exhibition that showcases the best of Northern painting. 
Ranging from portraiture to landscape, photorealism to abstraction, the prize platforms the breadth of styles up here in the North. 
This year's prize winner will be selected by a panel of industry experts, including Olivia Heron, Curator at Manchester's Whitworth Gallery; Matthew Hall, Director of London gallery Panter & Hall; and renowned figurative artist Mark Demsteader. Alongside their fellow judges, each will have their say in awarding the £10,000 Valeria Sykes Award. 
The New Light Prize biennial focuses on platforming the exceptional talent of Northern-based, -trained or -born artists. Since its inception in 2010, the New Light charity has been showcasing both established and emerging Northern artists to new audiences, as well as running New Light for All, an education programme that offers talks, workshops and school projects. 
And everyone's invited to take part in the gallery's two free events as part of New Light's outreach programme. On Saturday 14 October, join art historian Sara Riccardi on a tour of the exhibition, while on Friday 3 November, former New Light prize winner Josie Jenkins will lead a workshop on painting and printing interiors-inspired artwork. 
After Birkenhead, the exhibition will head to London's Southbank, before returning up North to tour The Gallery at Rheged, Penrith; The Biscuit Factory, Newcastle; and The Mercer Art Gallery, Harrogate. 
While visiting, take a look at Williamson's other exhibition, Helene Appel: Among Trees, Among Sand Grains, which we covered last month. Blurring the dividing lines between sculpture, realism and abstraction, Appel paints everyday objects to scale, highlighting the underappreciated beauty of overlooked items. 
No need to book, the gallery is free! Open Wednesdays to Saturdays.