Narvik at The BlueCoat
Andrew Anderson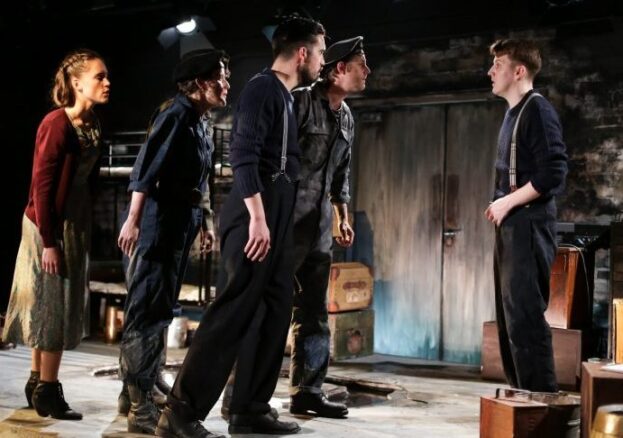 Lizzie Nunnery is best known as one half of folk duo Lizzie Nunnery & Vidar Norheim, who have played their Norwegian-style songs around Liverpool for a number of years. But now Nunnery's tunes are part of something bigger in a new play Narvik.
Narvik tells the tale of a Liverpudlian man named Jim and a Norwegian woman who are brought together and pulled apart by events of WWII. Jim, a 90-year old man, has a fall at home and begins to have hazy recollections of his lost love. Nunnery's memory play then takes us on a journey through his past, with the help of her wonderful folk music compositions.
In a port city like Liverpool, which has strong ties to Scandinavia, it's a story that must have happened many times over, with universal themes like love, guilt and heroism that we can all relate to. Produced by Box of Tricks (Chip Shop Chips, In Doggerland, Plastic Figurines), the first performances in 2015 were well received and we're sure this re-staging will be just as moving and enigmatic.