mjf2023: Closing Weekend Party
Creative Tourist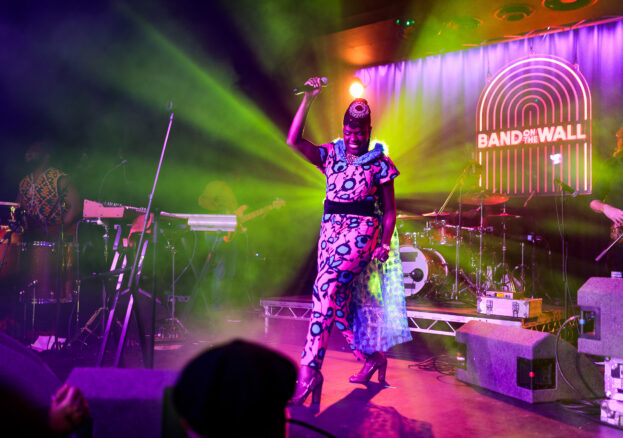 Manchester Jazz Festival is back this May with 10 days of live music (19-28 May) from some of the best northern, national and international musicians operating in the world of contemporary jazz.
The festival opens with a free opening weekender at the vibrant neighbourhood of First Street (19-21 May) and the action intensifies at Band on the Wall for a weekend-long closing party, launching on Friday 26 May with Ibibio Sound Machine and their electrifying fusion of West-African funk and disco with modern post-punk and electro, and closely followed that same evening by Me Gusta presents Habibi Funk for a mash-up of genres, including Arabic zouk.
A triple bill of Marcus Joseph, the Romarna Campbell Trio and the Robocobra Quartet (Saturday 27 May) also promises to be a standout, alongside Buena Vista Social Club's Eliades Ochoa (Sunday 28 May) – one of the best Cuban guitarists of his generation. The closing weekend also includes female-led artists and ensembles: 23 year-old singer-songwriter and guitarist Rosie Frater-Taylor, Hannabiell and the Midnight Blue Collective who brings her high energy Afro-Caribbean & Latin percussion, Jazz, Afro-beat and Funk into the mix and Julie Campiche Quartet – a harpist on a mission to bring the instrument to the forefront of contemporary music and jazz.