MIF19: Ibrahim Mahama at the Whitworth
Sara Jaspan, Exhibitions Editor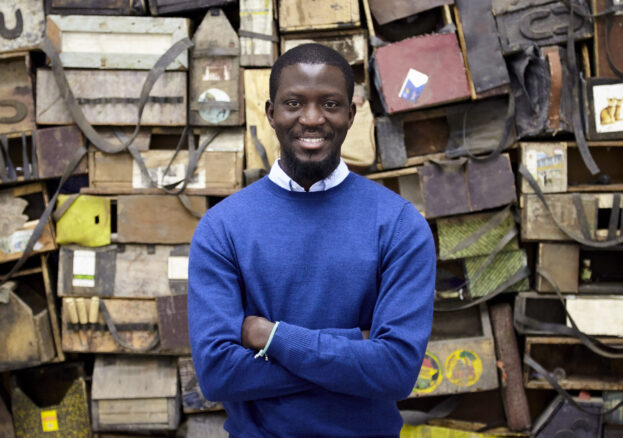 It was only 60 years ago that the Golden Coast gained independence from Britain and the nation of Ghana was established, marking the end of 90 years of British colonial rule and centuries of European occupation before that. Reflecting on the history of his home country's long struggle for liberation and the turbulent years that followed this victory, international artist Ibrahim Mahama prepares to present a major new commission at the Whitworth, evocatively titled Parliament of Ghosts, as part of Manchester International Festival 2019.
From abandoned train seats and faded railway sleepers to scrapped school furniture and forgotten documents from government archives, the exhibition will consist of a haunting assemblage of lost objects, rescued and repurposed to form a vast parliamentary chamber in the heart of the gallery. These will be presented alongside fragments of painting, sculpture, photography and film selected to expand this poetic meditation upon the past.
Mahama is considered one of the most 'internationally visible' artists working out of Africa at present, having presented at the 2015 Venice Biennale, Documenta 14, Moderna Museet in Stockholm and the Tel Aviv Museum of Art. His practice often engages with the legacies of colonialism and exploitation still strongly present within Ghana today, coupled with the unequal flow of capital, labour and valuable resources globally. His contribution to MIF 2019 will doubtlessly form one of the highlights of this year's festival.