Metamorphosis at York Theatre Royal
Creative Tourist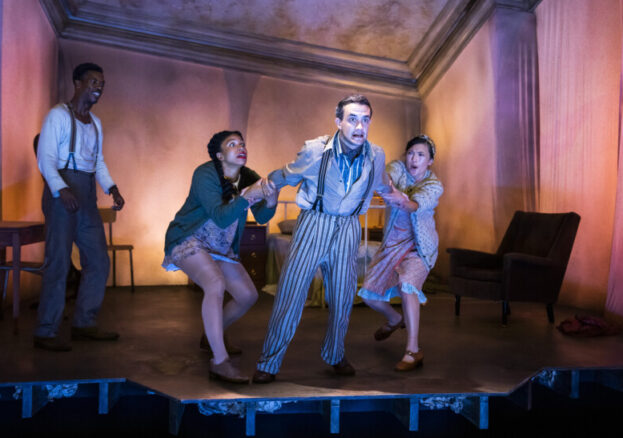 The acclaimed theatre company Frantic Assembly and Lemn Sissay O.B.E. collaborate on this thrilling new translation of Metamorphosis to York Theatre Royal.
Fusing Frantic's uncompromising physicality with Lemn Sissay's lyricism, this adaptation promises to be an unmissable retelling of Franz Kafka's classic novella.
One of Kafka's most prolific works, Metamorphosis tells the story of Gregor Samsa, who awakes one morning to find that he has transformed into a huge insect. Until this point, Gregor has woken up every morning, boarded his usual train and worked hard to pay off the family debt. From breadwinner to burden, absurd and horrific, this is a brutal portrayal of a man crushed under the heel of a system that no longer finds him useful.
Exploring the limitations of the body and the mind, of imagination and aspiration, expect an explosive combination of brooding design, atmospheric soundtrack and startling storytelling.