Meltchester at Projekts Mcr Skatepark
Johnny James, Managing Editor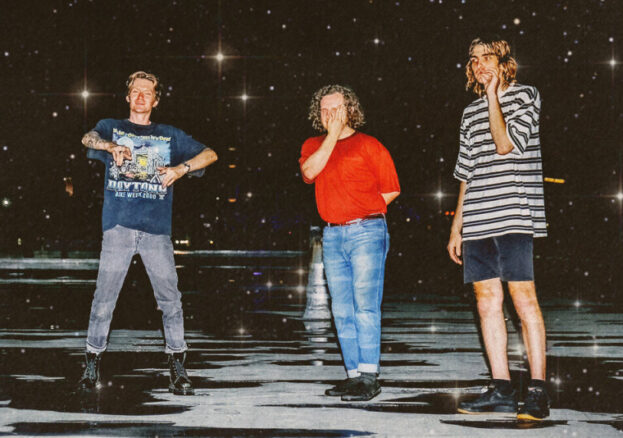 Manchester's playing host to more than its fair share of inner city festivals this spring and summer, but Meltchester stands out as one of the more inventive. The heads behind local independent record label and promoter Sour Grapes have partnered with Projekts Mcr to turn the DIY skate park under Mancunian Way into an even-more-DIY music venue – an appropriate setting for the underground psych, garage and post punk bands on the bill.
The festival sits amid a series of great gigs hosted by Sour Grapes at Projekts, but Meltchester is the jewel in the crown. Headlining are Acid Dad, who appeared on the New York City psych rock scene in 2016, before taking to the world stage amid the acclaim of their self-titled 2018 album. Expect a riotous masterclass in modern psych.
Joining Acid Dad are Cheshire's Déjà Vega – think gritty psychedelia with snarly vocals and surging riffs – and Avalanche Party, whose feral garage-punk hails tellingly from the wild North Yorkshire Moors.
Earlier on we're looking forward to Italy's Bee Bee Sea, who marry greasy 60s garage rock with hypnotic psychedelia. Also the acid-corroded new-wave machine that is Chemtrails, and one of the most exciting bands operating in Manchester's underground, Pyncher, who we'll also be watching supporting Opus Kink at Band on the Wall the night before.
What else? Electro rockers Mr Strange, genre-fluid Leeds fourpiece Fuzz Lightyear, and the fantastically named and branded "trash can country troupe", HONK.
The music kicks off from 2pm until 11pm, with a free (to ticketholders) afterparty taking place at Big Hands – a favourite haunt of Sour Grapes, who put on regular gigs there.
Helping you achieve an advanced state of refreshment before all that, a pop up bar at Projekts will be stocked by the safe hands of Salford's Pamona Island brewery. And saving you from an advanced state of refreshment will be a range of local food stalls.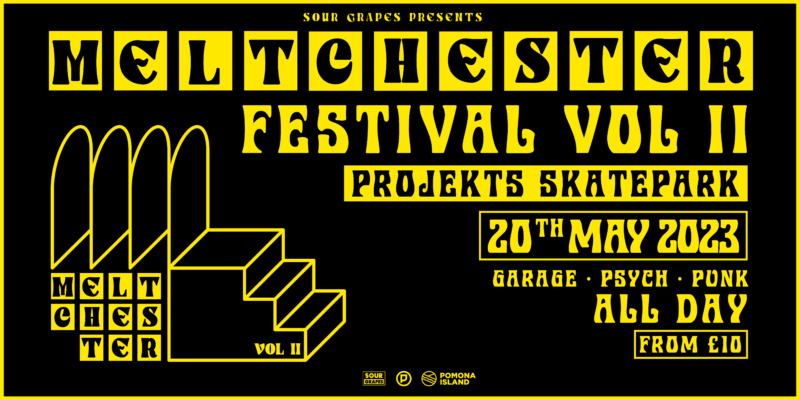 This isn't Meltchester's first rodeo; Sour Grapes took over Oldham Street under the same guise last year, spreading across the likely suspects of The Castle, Gullivers and Night & Day. Consider that the practice run for a second iteration that brings something a little more unique, and in perfect alignment with the DIY ethos of the city's underdog promoter, whose HQ runs out of the last remaining cassette shop in the UK (you can find Mars Tapes on the top floor of Afflecks.)
"Meltchester is an underground festival at its heart", says Alex Tadros, one of three founders of Sour Grapes, "But we are always looking to the horizon to expand it and watch it grow". And it definitely deserves to grow, because for all the festivals we enjoy in Manchester, the fiercely independent and creative spirit behind Meltchester seems pretty special.