May Half Term and opening of Boating Pond at Windermere Jetty
Gemma Gibb, Associate Editor
Who doesn't love a model boating pond? Even better, one that looks over England's largest lake and one of the most picturesque views you can set eyes on.
Head to the South Lakes this half term, a place which inspired Arthur Ransome's Swallows and Amazons adventures and Beatrix Potter's love of the natural world.
Brand new museum, Windermere Jetty, Museum of Boats, Steam and Stories is the perfect place to let off steam together.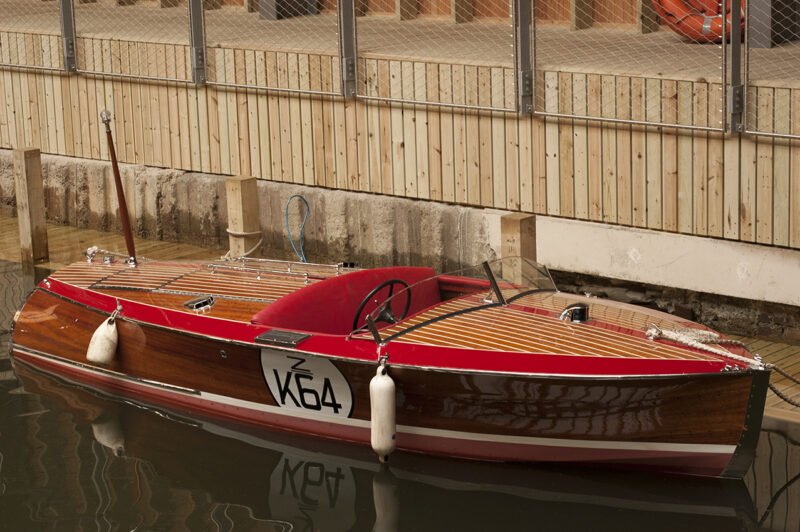 Nautical happenings galore include the chance to make your own Dreamboat using recycled materials and set them off to sail on the pond.  Gone Fishing activities give the chance to explore the variety of fish in Windemere, try your hand at fishing knots and use your imagination to create your own "fish wand".
Look even more closely at the patterns and colours of the varieties of fish life that can be found nearby in special Foil Fish sessions. Create your own fishy to add to the display or take home.
Environmentalists of the future can join hands-on Looking after our Lake sessions to find out more about the main causes of pollution and change at Windemere including climate change and invasive species.
Leave time to explore the incredible collection of boats together, all associated with Windermere including the Trimite, a Formula 1 racing catamaran which set the world record of 144 mph in 1983; SL Dolly, one of the oldest mechanically powered boats ever built, and which sat at the bottom of Ullswater for over 60 years; and the flat-bottomed rowing boat in which Beatrix Potter passed many happy hours sketching and fishing on the tarns near her home.
Have your own Swallows and Amazons adventures by taking a trip aboard Osprey, a fully-restored Edwardian steam launch.
Half-term activities around the Boating Pond are free. Normal admission fees apply for museum entry and Heritage Boat Trips. Museum entry: (Adults £9, Children (under 16)  £7, 1 adult family ticket (1 adult and up to 3 children £18), 2 adult family ticket (2 adults and up to 3 children £27), Aged four and under free.