Matthew Bourne's The Midnight Bell at Liverpool Playhouse
Kristy Stott, Theatre Editor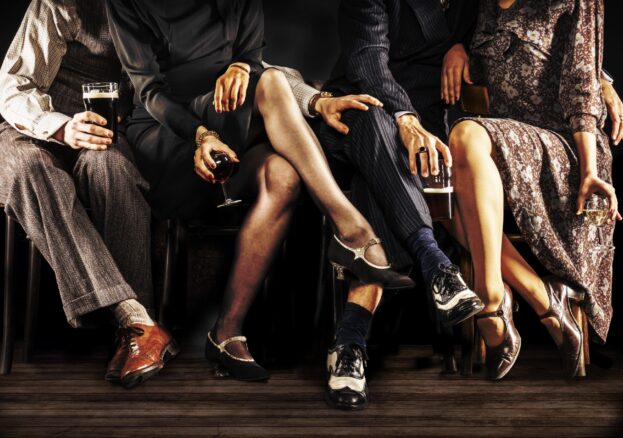 Inspired by Patrick Hamilton's 20th century novel, The Midnight Bell, Matthew Bourne and New Adventures return with another eagerly anticipated dance world premiere.
The great English novelist and playwright Patrick Hamilton created some of the most authentic fiction of his time. Many of his stories are levered on the social interactions between working men and women in his favourite place – the London pub.
This new production sees Matthew Bourne transport his audience to 1930s Soho.
Influenced by Hamilton's work, this new production sees Matthew Bourne transport his audience to brooding 1930s Soho – the bleak and seedy underbelly of London Life where lonely souls emerge from cheap boarding houses to frequent the taverns and bars of hazy West End London.
Audiences are invited to step inside The Midnight Bell, a London pub where ordinary people socialise and play out their lovelorn affairs; it's a stage for bitter comedies, frustration, betrayal and redemption.
For this show, Bourne has brought together a number of different characters from Hamilton's stories to forge six ill-fated relationships. Featuring twelve of New Adventures' finest performers: Paris Fitzpatrick, Glenn Graham, Bryony Harrison, Daisy May Kemp, Kate Lyons, Michela Meazza, Andrew Monaghan, Liam Mower, Danny Reubens, Christopher Thomas, Richard Winsor and Bryony Wood, the production is set to challenge and reveal the darker reaches of the human heart.
There is no better storyteller than Matthew Bourne.
Master storyteller and eight-time Olivier Award-winning choreographer, Bourne will once again join forces with his long-time collaborators, the Olivier and Tony award-winning team of Terry Davies, Lez Brotherston, Paule Constable and Paul Groothuis for this brand new production.
Adept at creating immersive worlds on stage, there is no better storyteller than Matthew Bourne. Whether you're a seasoned ballet-lover or trying a dance show for the first time – don't miss out on this phenomenal production when it comes to Liverpool Playhouse.