Manchester Jewish Museum – Daily Tours
Carmel Smickersgill, Tours & Activities Editor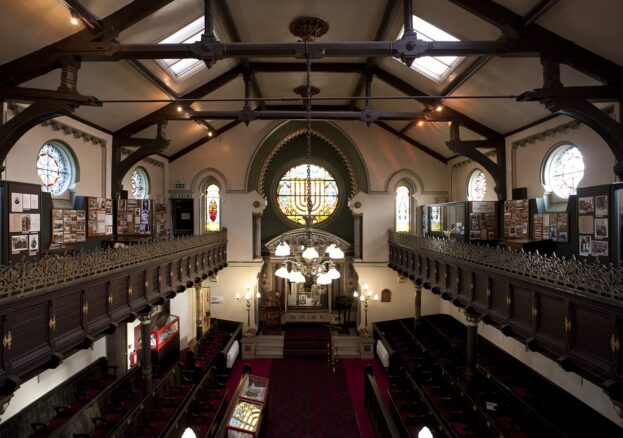 Manchester Jewish Museum is the only one of its kind outside of London. Located on Cheetham Hill Road, the Museum is housed within a former Spanish and Portuguese synagogue and it's the oldest surviving synagogue building in Manchester. It's a beautiful example of fully restored Victorian, Moorish style architecture.
As a centre of sharing, learning, and resources, the museum hosts a collection of historic artifacts along with events and exhibitions celebrating Jewish culture in Manchester both now and in the past.
Every day, the museum's volunteers lead guided tours of exhibitions. The tours currently on offer include; Jewish Manchester in 1912: Sweatshops, Charity and the Titanic, this tour follows the journey of 5 Jewish people living in Manchester in 1912. You'll learn about their lives and previously unheard stories, focusing on exhibits from the collection that would have been relevant to them. The other tour, Faith and the Synagogue, is centred around the life of Chaim Besso a Jewish man whose story will help you to gain some insight into kosher food, Jewish festivals and the synagogue itself.
Tours run at 12 pm and 2 pm Sunday to Thursday and just at 2 pm on Fridays. Be sure to check with the Museum for a specific day though, as sometimes times can change depending on other events taking place in the building.
At the moment the museum has an exhibition showing designs for a major new extension, which will include a new gallery, café and shop. See the inspiration behind the final ideas of how the museum is going to be transformed. The museum plans to temporarily close in June to allow for building work to start. There will be a 'pop-up' Jewish Museum in Manchester Central Library during this closure period. The new museum is planned to re-open in early 2021.