Manchester Craft and Design Centre: Craft at Home
Creative Tourist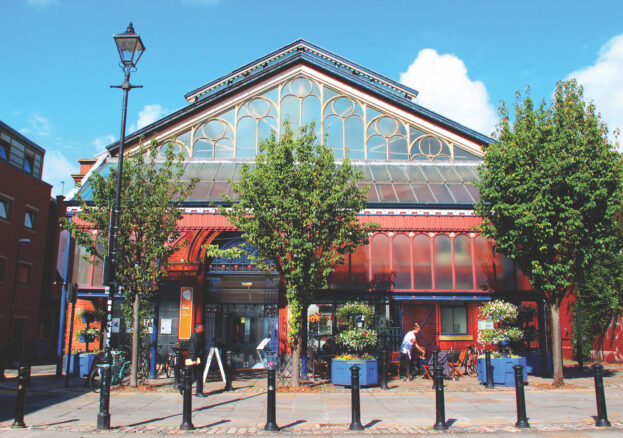 While many may have turned to the dangerous world of online shopping during the Lockdown period, Manchester Craft & Design Centre is making it easier than ever for Mancunians to still shop local and support independents, even if from your sofa.
Home to over 40 of the city's small creative businesses, the former Victorian Fish Market is usually the first place you'd head for one-off handmade gifts – from knitted cacti to architectonic jewellery and bespoke bridalwear. But, with its doors temporarily closed, MCDC has launched 'Craft at Home' – a new digital space dedicated to showcasing its resident makers' online wares (when better than now to send someone an impromptu gift?), as well as a trove of craft-based, kid-friendly activities to help stay creative during these strange times.
Combining the Manchester bee – regarded as a symbol of unity in the city for over 150 years – with love for the NHS and all key workers, this making section of the site features six different types of bee to fashion at home and hang in your window as a sign of support. Whether it be a Pom Pom Bee or a Bee Tapestry, this hive of inspiration will keep you busy for weeks to come. Running out of acrylic paints or Papier-mâché? Fear not, Fred Aldous is also selling online.
As well as supporting its artists online, MCDC has provided them with business support and rent relief to help them through this tough period. But the centre itself relies on public support in order to offer affordable studio space and sustain the creative community it is home to. If you can, consider donating to the charity via the 'Craft at Home' site and help secure the future of this unique Manchester institution into the future.
For other ways to support organisations in Manchester and the North, check out our extensive guide here.