Manchester Collective: Heavy Metal at The White Hotel
Johnny James, Managing Editor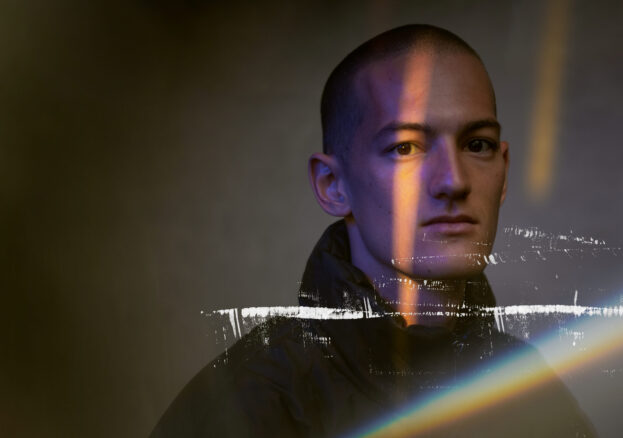 "Boundary pushing", "cutting edge", "future-leaning"… These kinds of phrases crop up in nearly every article you'll read about Manchester Collective. And for good reason.
The collective do things that most classical ensembles aren't bold enough to try. While others cherish the boundaries between genres, musical periods, and artistic practices, Manchester Collective don't. Their concerts reach across these borders, making one compelling whole out of supposedly incongruent parts.
The centrepiece of their next concert at The White Hotel – a venue as freewheeling as the collective – is a composer who shares their borderless approach. Ben Nobuto's approach to music-making is defined by openness and plurality, an attitude that has led to collaborations with experimental artists, jazz musicians, poets, rappers, film-makers and video-game developers alike. His first language is the internet, and his music assimilates and responds to the dizzying array of digital media that Generation Z have lived with since birth. On, off, and on again. Attention and fragmentation. SERENITY 2.0 is the name of his brand-new piece for strings, electronics and percussion.
We'll also hear a new work by Sebastian Gainsborough, AKA Vessel – an enigmatic and disruptive composer whose amorphous music leans towards the heavy and intense. His latest piece, though, will apparently be "something else". Call us intrigued. Alongside this we'll hear music by British-Bulgarian composer Dobrinka Tabakova, whose piece The Patience of Trees formed the centrepiece of an acclaimed Manchester International Festival 2021 concert. There'll also be a work by Bryce Dessner (of The National) and a world premiere of a piece by Bang on a Can's Michael Gordon.
Big percussion, live electronics, and amplified strings. A distortion pedal called the Ibanez Tube Screamer will make an appearance. This isn't going to be your usual classical concert. But you didn't really expect that from Manchester Collective, did you?