Manchester by the Sea at Waterside Arts Centre
Tom Grieve, Cinema Editor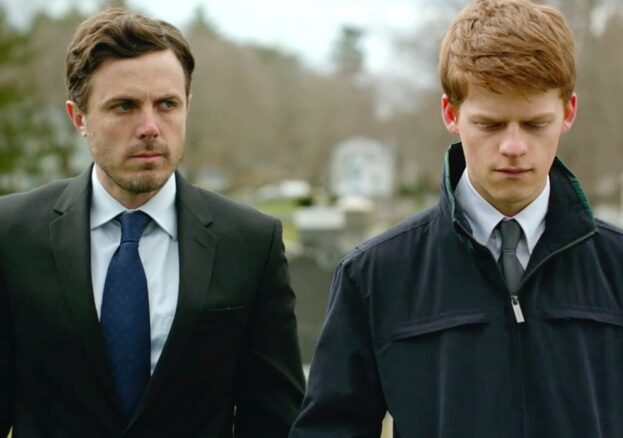 Casey Affleck plays Lee Chandler, a withdrawn and slightly rude Boston-based handyman who is called back to his hometown of Manchester, Massachusetts, in order to look after his sixteen-year-old nephew (Lukas Hedges), when his older brother dies of a heart attack. Lee, it transpires, fled Manchester some years prior – due to reasons that writer/director Kenneth Lonergan gradually teases out through a series of flashbacks – and has no desire to remain longer than he has to.
Lonergan's script expertly spins a web of overlapping familial tragedies and for Lee, Manchester is haunted by the ghosts of his past. Lee has purposefully extracted himself from his old life and returning home forces him to reckon with the events of his past. Indeed, much of the film is about the ways in which location can be tied to trauma and how some pain can be too great to ever truly come to terms with.
That's not to say that Manchester by the Sea is all tough going. Lonergan counteracts the pain with well-observed humour in order to make his film not only endurable, but often pleasurable. His characters are frequently very funny, whether it be in the milieu-specific banter that they use to relieve stress and tension, or inadvertently, such as when a phone buzzes during a particularly inopportune moment, or when Lee and his nephew Patrick take a wrong turn out of a funeral parlour and lose their car.
When, in the films most devastating scene, Lee runs into his ex-wife, played by a terrific Michelle Williams, she tries to relieve some of his pain. But this is not a film that succumbs to the pat psychiatric tropes popular with so many screenwriters and there is no easy redemption ready to be unlocked as Lonergan eschews a reductive, textbook account of grief and guilt, in order to build a compassionate, human account of the intricacies of what amounts to Lee's emotional self-annihilation.