Make A Scene: Death Becomes Her at Contact Theatre
Tom Grieve, Cinema Editor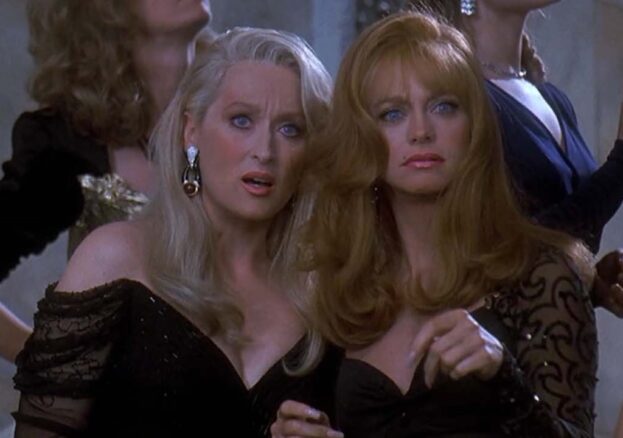 Back in the swing of things following an ABBA-a-long showing of Muriel's Wedding earlier this month, Make A Scene are at Contact on Saturday 30 July and they're bringing out the big guns.
The Manchester queer film club are inviting audiences to an interactive screening of one of  the campest movies of the nineties…Death Becomes Her. This Robert Zemeckis classic stars Meryl Streep and Goldie Hawn as Madline and Helen, two old friends who take their battle for the heart of one man (Bruce Willis) a step too far when they take a potion guaranteeing eternal youth.
Hosted by drag queens Banksie and Beau Blonde as Madline and Helen, attendees can expect audience interaction, lip sync musical numbers, quoting-a-long, themed photo ops inspired by the film and comedy commentary throughout.
Dress code (optional), for the show is tuxedos and ball gowns, but Make A Scene are also encouraging you to come dressed as your favourite character, should you feel inclined.
This event is part of Film Feels Curious, a UK-wide cinema season, supported by the National Lottery and BFI Audience Network.