Lubaina Himid: Meticulous Observations and Naming the Money at Walker Art Gallery
Sara Jaspan, Exhibitions Editor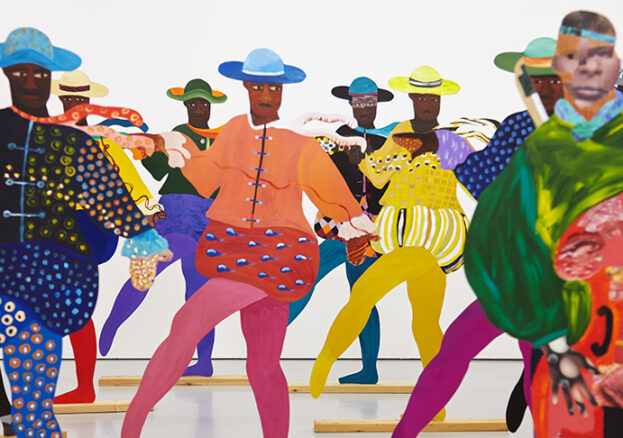 Walker Art Gallery's boldly titled exhibition Meticulous Observations and Naming the Money presents the work of 2017 Turner Prize nominee Lubaina Himid, alongside ten other female artists selected by her. Hamid's selection, including Tacita Dean, Bridget Riley, Claudette Johnson and Prunella Clough, tells a personal narrative and explores the question of how, especially as a black artist, one can deal with and articulate the everyday.
Among the exhibition's highlights, Himid's Naming the Money (2004), an installation of more than 20 life-sized figures, addresses how Europe's wealthy classes spent their money and flaunted their power during the 18th and 19th centuries using enslaved African men and women. And Scenes from the life of Toussaint L'Ouverture (1987) features a series of 15 watercolour drawings about the 18th-century military commander and former slave who led the Haitian Revolution.
Himid's relationship with the Walker and her curation of the show developed in response to the 19th-century sculptor Edmonia Lewis, who the artist feels a close affinity with. "She and I are among very few women of colour to have work acquired by this wonderful public collection," Humid explains – providing a powerful reflection on the persisting lack of representation within the art world, and the need for artists and art institutions to continue to address this.