Leo Fitzmaurice: Between You and Me and Everything Else at Walker Art Gallery
Sara Jaspan, Exhibitions Editor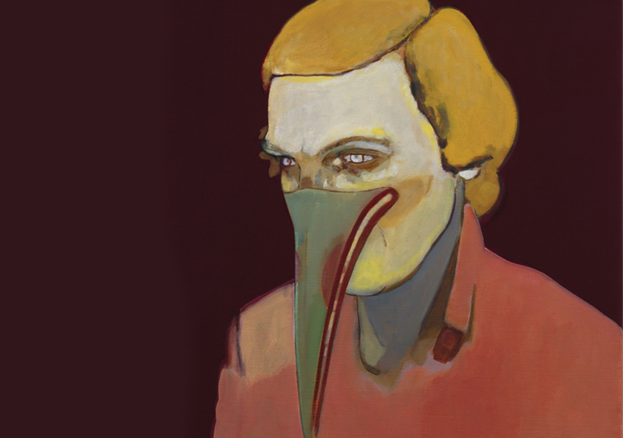 Most people will have experienced that strange, head-spinning moment when you suddenly encounter someone or something deeply familiar as if for the first time, through unaccustomed eyes; the gaze briefly stripped of the reading it expects to find and instead confronted with what's there. It's this odd flip, or act of 're-seeing', that interests Leo Fitzmaurice; the Newport-born artist whose recent works have harnessed the double-take to comment on various ubiquitous and therefore easily-overlooked aspects of contemporary Western life, such as consumerism and the sea of debris it generates.
For his forthcoming exhibition, Between You and Me Everything Else, at Walker Art Gallery in Liverpool, however, the artist has turned curator, "slicing through" (in his own words) the breadth of National Museums Liverpool and Arts Council England's collections to bring together a selection of 30 portraits displayed in a way that he hopes will "say something new about this age-old problem." Namely: the counterintuitive act of depicting three-dimensional, fleshy faces and bodies on a two-dimensional plane.
The works in the exhibition range widely across styles and periods – from a reserved depiction of a young man (thought to be 'the horse painter', George Stubbs) by the 18th century Liverpudlian William Caddick; to Richard Hamilton's somewhat-disturbing Portrait of Hugh Gaitskell as a Famous Monster of Filmland (1964) in which the Labour politician who refused to endorse a non-nuclear policy appears with distorted, grotesque features and blood-shot eyes. The eclectic mix is an invitation to approach these portrayals from outside the boundaries of art historical convention and find new stories both within and across them.
Conceptually pride of place, however, sits Frederic Lord Leighton's Psamathe (1879-80) – an important work borrowed the Lady Lever Art Gallery which provided Fitzmaurice with his starting point for the show. In the centre of the picture, we see the back of a largely-naked, porcelain-white woman sat on a beach gazing out into the ocean horizon (modelling as one of Nereus's 50 daughters and goddess of sand beaches). Fitzmaurice remarks that in the work he sees a "tone of inquisitiveness in the world beyond," and that this is exactly what he has set out to expand upon, both at the Walker in Between You and Me Everything Else and within his practice-at-large.