LA Priest at YES
Johnny James, Managing Editor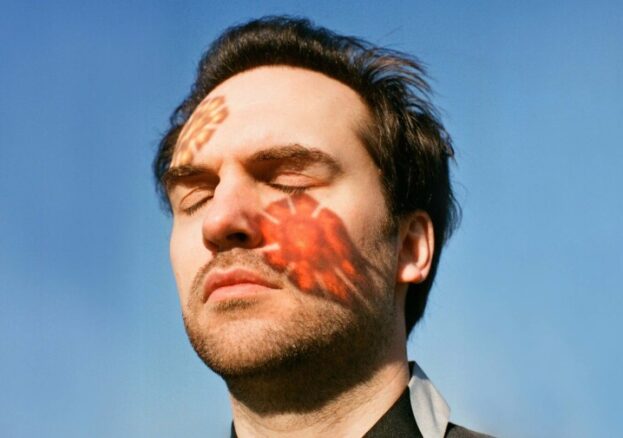 Whether fronting noughties dance-punk outfit Late of the Pier, collaborating with cult psych artist Connan Mockasin or working alone as LA Priest, Sam Eastgate brings subversion and unpredictability to each project he turns his hand to. Fase Luna, the ocean-inspired, wobbly-pop filled third album by LA Priest follows suit – by going back to basics.
Hailing from an unassuming town in Leicestershire, Late of the Pier were one of the more exhilarating bands to emerge from the mid-00s indie scene, their 2008 album Fantasy Black Channel hurtling through everything from 80s pop to IDM via prog – often in the space of one song. When they disbanded at the top of the next decade, Sam Eastgate pursued a solo career under the moniker LA Priest, releasing his debut album Inji in 2015 and reasserting himself as an idiosyncratic voice in British music, chopping and changing between experimental pop, space-age rock and quirky IDM.
Arriving four years later, LA Priest's second, slightly more gaze-averting album GENE was named after a brand new modular drum machine Eastgate built himself in order escape the "structure and rigour of standard drum machines". Working in isolation for more than two years, soldering iron in hand, he designed GENE using 150 homemade electrical circuits – an eccentric approach that helped create a pretty unique album. From the warped electro-funk of 'What Moves' (listen above) to the IDM glitch of 'Black Smoke', the record draws on everyone from Prince to Thom Yorke while offering up its own, wonky world, packed with unorthodox earworms.
Following the release that 2020 record, Eastgate received international requests to build drum machines, with one correspondent from Belize eventually inviting him over to work at their studio. And so at the beginning of 2021, Eastgate upped sticks to swap the Welsh borders for central America, only to find upon arrival in Mexico that he would be unable to actually get into Belize due to travel restrictions. In that instant, what would become the third LA Priest album, Fase Luna, changed completely. Marooned by the beach in Puerto Morelos, Eastgate began finding inspiration from the sea and from local stories of ancient oceanic spirits.
Recorded in Mexico and the rainforests of Costa Rica – crucially without a synthesiser in sight – Fase Luna is the purest LA Priest record yet. Its nine, sunshine-streaked tracks contain little more than voice, guitar and minimal drums laid down by Mexican musician Carlos Gabriel Favela Manzano. Raw and unfiltered, the album's a snapshot of an imagined world on the ocean bed, bookended by blissed-out chillers 'On' and 'No More' and including some instant LA Priest classics, including the beachy, psychedelic pop banger 'It's You' (listen above).
"I want to give people a feeling that they're free when they listen to it, it's not bringing you back to reality, it's escapism", Eastgate says of the record. No doubt he'll have the same feeling towards his upcoming tour, which loops around Europe before arriving in the UK, that latter leg kicking off at YES on 2 October.