Kelly Lee Owens at The Ritz
Johnny James, Managing Editor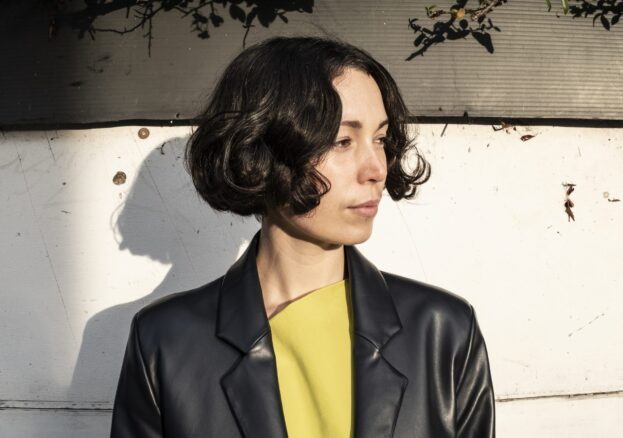 Touring her critically acclaimed second album, Inner Song, Kelly Lee Owens will unleash her own dream-pop vocals and body-moving electronics at The Ritz this November.
Kelly Lee Owens has had quite the journey. Born in wales, she was a hardcore indie kid, roadtripping around the country to take in as much live music and to meet as many people on the scene as possible. After being told by career advisers that music was nice, but offered her few prospects, she moved to Manchester and became an auxiliary nurse in a cancer ward, spending her holidays selling merch for Foals, The Maccabees and Friendly Fires while playing bass in the shoegaze band The History of Apple Pie. Then, instead of returning to the hospital, she interned at XL Recordings in London and took a job at the record store/dance label Pure Groove. There, she found that her colleagues were all moonlighting as DJs and producers – among them Daniel Avery, Gold Panda and Ghost Culture. This led her onto a different path entirely.
And yet not so different. Owens' journey is resolutely there in her music, which stitches together minimalist techno jams and lush, dream-pop reveries – in the process taking the listener to a place of healing.
Cutting her teeth as a co-writer and vocalist on Daniel Avery's Drone Logic, her 2017 self-titled album served up a quixotic blend of introspective songwriting and body-moving beats, sitting somewhere between the shimmer of Cocteau Twins and Avery's elegant, acid-dusted techno. Shining a light on the emotive potential of electronic music, its combination of genres and moreover its nourishing, natural-meets-synthetic sound palette – droning atmospherics of sitars, breathy falsettos and sub-frequencies – garnered numerous accolades from the music press. This gave her the confidence to offer a figurative middle finger to her career advisers, and to throw herself wholly into music.
And album number two could only be produced by someone who has done just that. A leap in artistry that bears far fewer traces of its influences, Inner Song is the sound of Owens diving deep into her own psyche while also looking at the world through a wide-angle lens; exploring personal pain on the one hand and embracing the beauty of the natural world on the other.
It was largely written and recorded over just one month last winter. As with her debut, Owens holed up in the studio with collaborator James Greenwood. "With the first album", Owens says, "I was so obsessed with getting the right sound straightaway, which hindered the flow of ideas. This time around, I let go of my perfection in the initial moment for the ideas to fully flourish and become what they want to be."
It opens, quite surprisingly, with a cover of Radiohead's 'Weird Fishes/ Arpeggi', whose rustling electro-pop glimmer gives way to yo-yo synths and a tough-as-nails techno backbeat – the alpha and omega of the Kelly Lee Owens experience, reflective of her ability to contain sonic and emotional multitudes within just one song. Owens' personal roots are as present as her sonic predilections too, as fellow Welsh artist and avant-garde legend John Cale lends his distinctive pipes to the foreboding 'Corner of My Sky'. Elsewhere, 'Melt!' dives into the ever-pressing issue of climate change, right down to its structural composition: "I knew I wanted to create something that sounded hard with organic samples – one of those samples was melting glacial ice, another was people skating on ice. I felt those were great representations of what's happening in the world. Every moment you're breathing and sleeping, this is taking place."
Released in August 2020, Owens hasn't yet had the chance to give Inner Song a proper live airing; her show at The Ritz was originally planned for Gorilla in May, but was duly postponed. Since then, a whole lot more people have cottoned onto her, hence a massive venue upgrade (the capacity of Gorilla is 550; The Ritz is nearly three times that). While it would have been pretty special to catch her in a more intimate space, the last time we watched her live was at Albert Hall supporting Jon Hopkins, and it was amazing; she gave the headliner a run for his money, which is really saying something. With more music and more shows under her belt, and with the added magic in the air at post-lockdown gigs generally, this one is going to be special.