Kae Tempest at Albert Hall
Johnny James, Managing Editor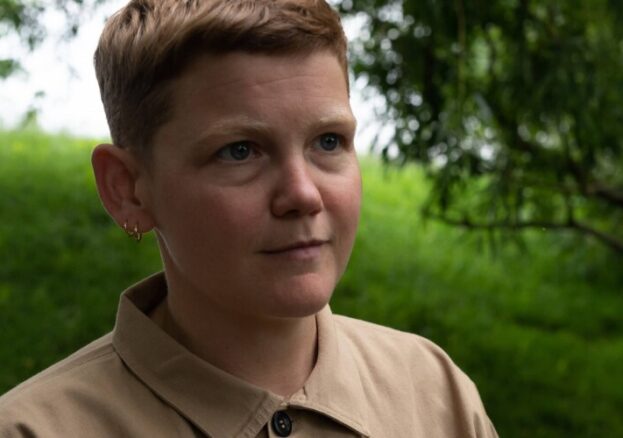 Five studio albums, a novel, their first work of non-fiction (On Connection), three plays and five collections of poetry – the prolific Kae Tempest has firmly established themselves as one of the most eclectically talented artists of their generation. With the release of their latest album, The Line Is A Curve, that reputation is gaining new strength, with rave reviews coming in thick and fast. The last few years have been a time of huge personal change for Tempest, and their new album and accompanying tour feels something of a landmark moment.
Kae Tempest is an intuitive wordsmith, approaching each of their disciplines with a depth and compassion beyond their years. Leaning increasingly away from the more direct rap style of their earlier work, their 2019 album The Book of Traps and Lessons featured a minimalist blend of gentle organic rhythms and acoustic arrangements. But The Line Is A Curve is something different, and so is the person behind it. Tempest, who came out as non-binary in 2020, describes it best:
"The Line Is A Curve is about letting go. Of shame, anxiety, isolation and falling instead into surrender. Embracing the cyclical nature of time, growth, love. Throughout the duration of my creative life, I have been hungry for the spotlight and desperately uncomfortable in it. For the last couple of records I wanted to disappear completely from the album covers, the videos, the front-facing aspects of this industry. A lot of that was about my shame but I masked it behind a genuine desire for my work to speak for itself, without me up front, commodifying what felt so rare to me and sacred. I was, at times, annoyed that in order to put the work out, I had to put myself out. But this time around, I understand it differently. I want people to feel welcomed into this record, by me, the person who made it, and I have let go of some of my airier concerns. I feel more grounded in what I'm trying to do, who I am as an artist and as a person and what I have to offer. I feel less shame in my body because I am not hiding from the world anymore."
As the above implies, The Line Is A Curve is Tempest's most open, vulnerable and beautiful album yet, and collaboration is at its core. The concept manifested itself both in the contributions of other artists (Kevin Abstract, Grian Chatten of Fontaines DC, Lianne La Havas, ássia, Confucius MC) and during the recording process, when Tempest decided to do three vocal takes in one day, to three different generations of people; "a man of 78 who I'd never met, a woman of 29, the poet Bridget Minamore, who is a good friend of mine and then to three young fans of 12, 15 and 16 who had responded to a social media post."
Musically, it's packed with huge, digital synths and wonky hip hop beats, with acoustic elements like piano and guitar featuring now and then. The overall effect is dark and dramatic, mirroring the intensity of the lyrics. And it's the lyrics, of course, that are the star of the show. Tempest's talent for producing profound, poetic one-liners at any given moment remains undimmed. Pairing this with much more personal themes than they've ever explored before – from shame to disillusionment, love, anxiety and growth – it's Tempest's rawest and most beautiful lyrical effort yet. Of all the venues in Manchester, this album couldn't find a better home than at the majestic Albert Hall, where you can catch Tempest on 22 April.