Julia Jacklin at Gorilla
Fergal Kinney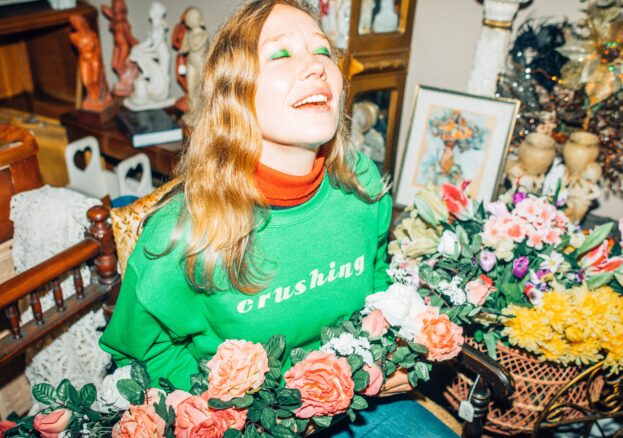 Following the release of her 2016 debut Don't Let the Kids Win, the Sydney singer-songwriter Julia Jacklin experienced sudden and dramatic changes in her life. Her intense touring schedule came to a halt, her long-term relationship ended, and on returning to Sydney she found a city "that didn't really look the same".
"Are you thinking of me too?" Jacklin asks on her latest album Crushing, "I was so happy all those years with you." The words could be addressed as much to her home city as to her broken relationship. Crushing is every bit a breakup record, but one that showcases quite what a nuanced, what a developed songwriter Jacklin has become. Suburban life informed Don't Let the Kids Win – a well-received record of coming-of-age songs steeped in folk and country influences. Crushing is a little more garage rock, and marks a real progression – likewise, the vulnerability in Jacklin's voice has never sounded more affecting or apt.
"Don't Know How to Keep Loving You" is one of the most moving breakup songs of recent years, documenting the devil's bargain of any dying relationship as Jacklin ponders "what if I cleaned up, what if I worked on my skin? I could scrub until I am red-hot weak and thin". The body and the self is a consistent theme across the record – "Give me a full-length mirror so I can see the whole picture," she implores at one point, "my head alone gives nothing away."
With her crisp understatement and vivid storytelling, Julia Jacklin is establishing herself alongside artists like Sharon Van Etten as at the vanguard of a new wave of Australian confessional songwriting.