Julia Bardo at YES
Fergal Kinney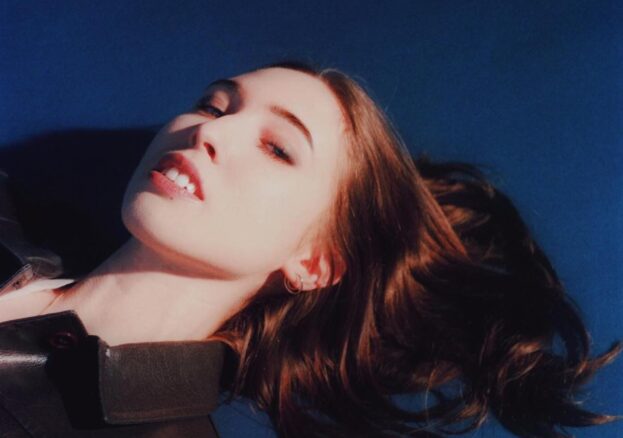 In the middle of last year, despite the group having just been signed to Heavenly Recordings, guitarist Julia Bardo left Working Men's Club. It was a shrewd choice – debut single, 'Desire', was a gorgeous piece of Spector-esque pop, reminiscent of Camera Obscura, or even Broadcast at their most primary coloured.
The decision to leave the group seemingly having influenced her work, Bardo explains that 'Desire' was about "wanting to move away from something, to move on. When you're tired of waiting, when your body is stuck in one place, but your mind goes around looking for something better." That something better paid off, and Bardo has recently signed to Witchita Records, with an album on the way. Before that, though, is the Phase EP. "Phase", Bardo explains, is a wave, you know, I get inspired and each time I write, it's an evolution of what I wrote before."
In terms of influences, she's cited icons from her native Italy – Mina, Lucio Battisti, Patty Pravo – as well as more contemporary influences – Cate Le Bon, Angel Olson, Sharon Von Etten. The EP was produced with moonlighting Orielle Henry Carlyle-Wade at Stockport's Eve Studios – famed for its vintage equipment and stash of old BBC gear. There's a lot to get excited about with Julia Bardo and, as support slots with Blossoms would suggest, you may not get to see her in a setting this intimate for quite some time.