Joseph Morpurgo: Hammerhead at The Deaf Institute
Kristy Stott, Theatre Editor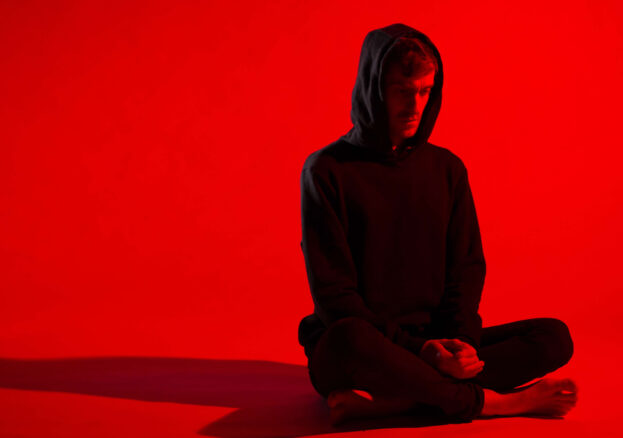 Joseph Morpurgo's Hammerhead begins when "the show" ends. The performer, Joseph Morpurgo, has just brought the curtain down on his one-man durational Frankenstein production, in which he plays all 85 characters in 12 different languages, over nine long hours. When Hammerhead begins, we join Morpurgo at his post-show Q&A session with the audience.
Morpurgo's shows are some of the most inventive and innovative shows that you will ever see. In Hammerhead he takes on the persona of a pretentious actor riding the post-show high – however, the more he takes himself seriously, the more the show starts to fall apart. In the style of a true Q & A questions are received from the audience and also from online viewers. Morpurgo blends his unique comic style with digital imagery and skilfull lighting to create an outrageously funny and lightly nuanced spoof that will have you totally smitten.
Often straddling the line between comedy sketch and theatrical performance, Morpurgo has produced some of the most acclaimed Edinburgh Fringe shows of recent years and Hammerhead is his fourth solo show. Bringing outlandishly funny multimedia comedy, this is a prime opportunity to catch the three-time 2016 Chortle Award winner and BBC Radio Four personality Joseph Morpurgo. This show completely sold-out at Edinburgh Fringe last year, don't miss out.