Jade Sweeting: 900 Miles (From Home) at Northern Gallery for Contemporary Art
Katie Evans, Exhibitions Editor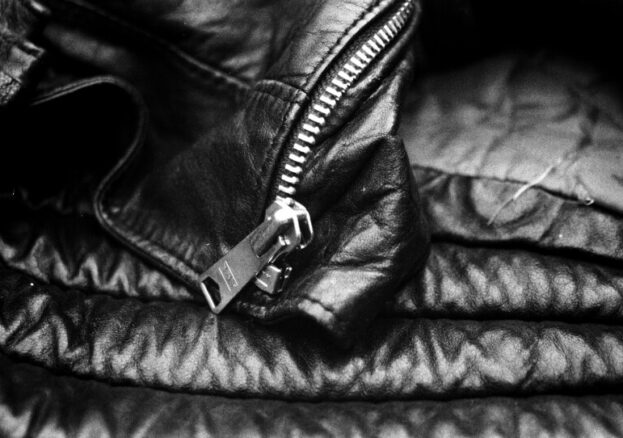 Northern Gallery presents 900 Miles (from Home), the first UK solo exhibition by Middlesborough-born and Newcastle-based artist Jade Sweeting. Showcasing a new series of black and white prints, Sweeting's sensorial snapshots are "inspired by, and dedicated to every woman who rides, who gets their hands dirty and who wants to be free."
Accompanied by an immersive soundscape of the artist's beloved Ironhead bike, the photographs sensitively document a "rider's second skin" – pins, chains and badges on leathers. These customisations speak to the rider's individuality and their belonging to a community allied in its resistance to the mainstream and love of the open road. 
Accompanying the prints are back issues of Harley Women, the first magazine of its kind dedicated to women motorcyclists, as well as photographs from the archive of Norman Hartley, a campaigner for riders' rights.
Powerful, intimate and defiant, 900 Miles (From Home) offers outsiders a rare, empathetic glimpse into this often veiled subculture.