It's A Wonderful Life at HOME
Tom Grieve, Cinema Editor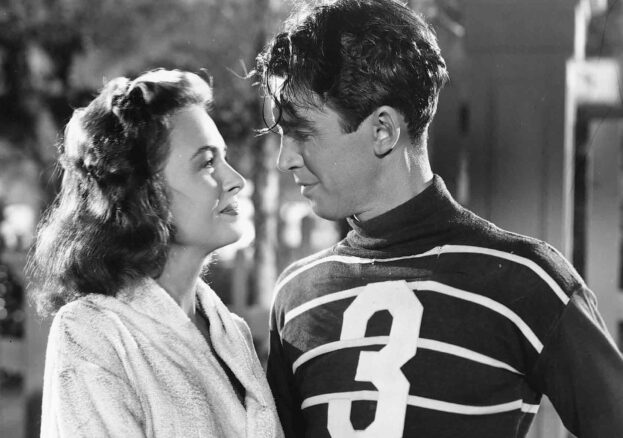 "Every time you hear a bell ring, it means that some angel's just got his wings."
The ultimate festive favourite, from Oscar-winning director Frank Capra, It's a Wonderful Life stars James Stewart as despairing businessmen George Bailey. One fateful Christmas Eve, George receives a visit from Clarence, a celestial messenger, who prevents him from jumping into a freezing river. The pair travel together through moments in George's life to show him what the world would be like if he had never existed.
It's a Wonderful Life is a bleaker film than its reputation suggests, and James Stewart is pricklier than you might remember, as he displays hints of the darkness he would deploy in later films for Alfred Hitchcock and Anthony Mann. However, this tender yuletide classic has endured for a reason: it's very very good.
The screening on Tue 19 Dec at 15:10 will be a Relaxed screening (designed for people with autism spectrum conditions and their families), with a short introduction from a member of the HOME team, and no adverts or trailers.