Horrible Histories Live On Stage! Terrible Tudors at Stockport Plaza
Shekina Rose, Families Editor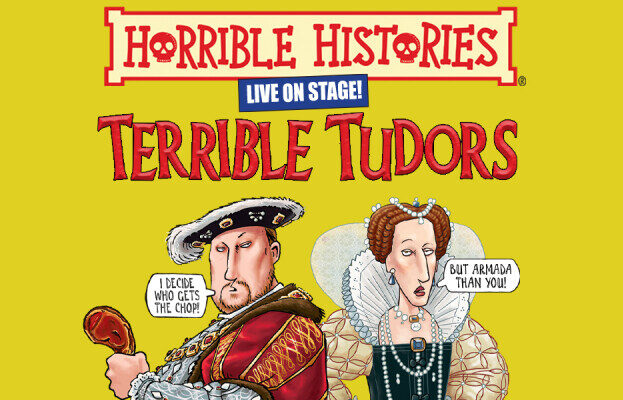 This May, families are invited to travel back in time and be immersed in the unfiltered stories of the Terrible Tudors, featuring those  horrible Henries and the many headless wives! Horrible Histories Live on Stage! Terrible Tudors, is coming to the Stockport Plaza on Saturday 7 May. Expect another side-splittingly funny, educational performance that will teach you all there is to know about the torturous, terrifying, and quite frankly terrible Tudor times, from the truly disgusting to the utterly horrific!
You'll meet the horrendous Henry the eighth and evil Elizabeth, you'll get a chance to catch up with Bloody Mary herself, and you'll even watch in horror as Ed falls dead in his bed! Will you run away or fight back when the Spanish Armada attack!?
This performance will take you on a journey through the era of the Terrible Tudors, so you can experience what life was really like all those years ago. There's no rose-tinted glasses in this performance; the yuckier the better! Here you'll learn about the most gruesome, disgusting bits of history, discovering the fun parts of the past you don't get taught about at school. The show will be packed with poo and fart puns and gags, but you'll also learn some fascinating knowledge, making it a perfect trip out for a school group too.
Expect to be singing along and laughing out loud in this interactive and fast-paced performance, filled with action and fun!
Go back in time to the land of the Terrible Tudors, in all its raw glory! Book your tickets for Horrible Histories: The Terrible Tudors at Stockport Plaza by clicking on the link below.