The Produce Hall
Ian Jones, Food and Drink Editor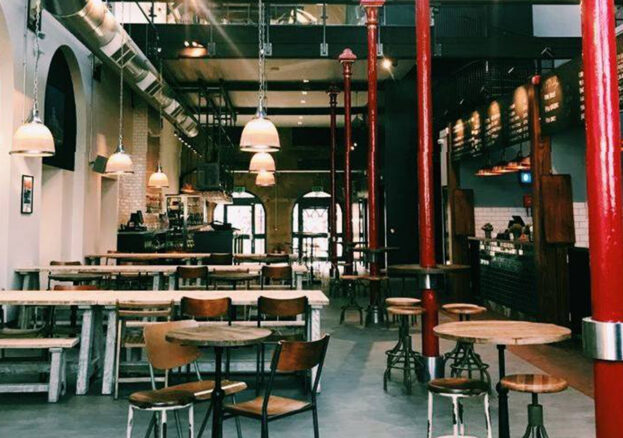 Over the years, the Produce Hall has hosted fish and meat markets, cheese stalls, sweet shops and even a public library. For this new iteration, many of these original features have been kept, while including everything you could desire from a modern food hall experience.
Its classical facade still stands strong amongst its architecturally diverse neighbours, continuing Stockport's history of a community-based market town. You'll find a range of kitchens around the space serving fresh food from light bites to entrées,
British classics to Spanish delicacies. The bar offers a hand-picked selection of some of the best beers available, from the local area and beyond.