Heritage Open Day at Ordsall Hall
Gemma Gibb, Associate Editor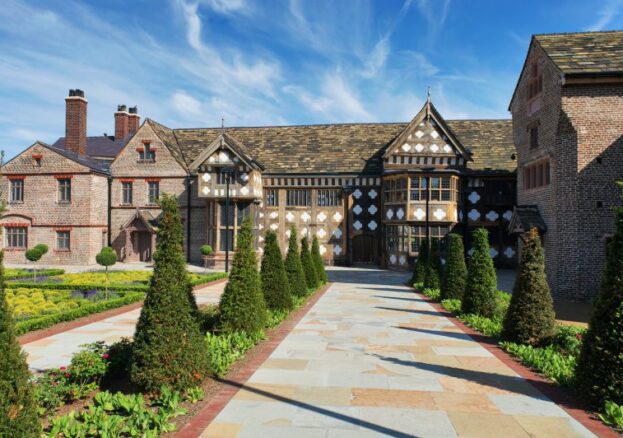 Ordsall Hall's medieval festival commemorating the bicentary of the battle of Agincourt promises an indoor and outdoor, action-packed and slightly bonkers programme of events.
As well as exploring the beautiful building (with brilliant interpretation for families) with its own resident ghost, highlights include uplifting tudor dance workshops and music from The Grinnigogs who play the hurdy-gurdy, hammer dulcimer, shawms and cittern as well as more recognisable instruments.  Medieval street theatre performances from The Revolting Peasants, a troupe of actors all with a connection to Ordsall promise more larks together with an impressive array of arts and crafts workshops including blackwork embroidery, weaving and beeswax candle making.
Part of the national heritage open day celebrations, budding archaeologists young and old can join a special exploratory tour with Dr Mike Nevell, Head of Archaeology at the University of Salford.
Explore the impressive heritage gardens, bring a picnic for the lawns and take a selfie in the stocks.