Hebden Bridge Arts
Polly Checkland Harding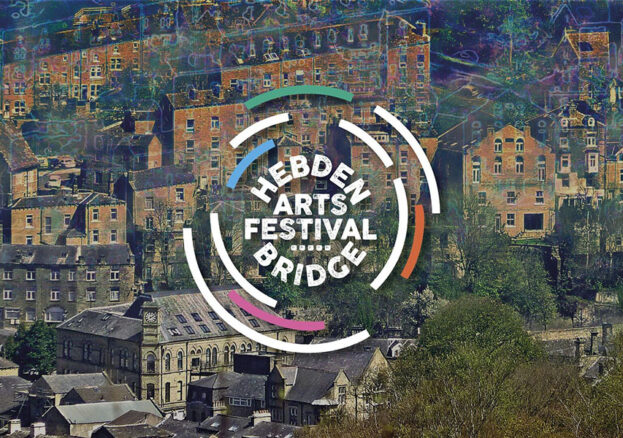 The biographies of the Co-Chairs of Hebden Bridge Arts are an indication of the cultural heft behind this annual creative celebration – and the past lineups proof of its ambition. Amanda Dalton and Pat Weller were formerly Engagement Director and Executive Director at Manchester's Royal Exchange  respectively, and have years of working freelance for arts organisations across the country between them. Comedian Sara Pascoe, poet laureate Simon Armitage, journalist Polly Toynbee and acclaimed artist Martin Parr have all featured on the festival's programme – as well as a touring Claude Cahun exhibition from London's Southbank. Each year, high-profile names appear in venues across the town; Bridget Christie in Hebden Bridge Picture House, Adam Buxton in the Little Theatre , award-winning artist Yan Wang Preston in Gibson Mill at Hardcastle Crags .
Hebden Bridge Arts is, then, a cultural heavy-hitter – as well as being one of Yorkshire's longest running arts festivals. Established in 1993, the festival follows in the footsteps of the pageants and celebrations that have taken place in the town for hundreds of years, contributing its own unique approach to Hebden Bridge's heritage and history. Each programme is given a central theme, from the VR-focussed Virtual Valley in 2019 to 2016's Trouser Town, which was a nod to Hebden Bridge's rich textile history and the boom in clothing and trouser manufacturing that bolstered the town's fortunes. These themes offer an organising principle for the festival's events, and for the decorations that take over the town during the celebrations.
We will soon find out the programme for 'Open Space 70', Hebden Bridge Arts's highly anticipated 2023 instalment, which showcases local work, and which takes place from 13-16 July 2023 in Hebden Bridge and surrounding areas. Expect guided nature walks, film screenings, art installations, poetry readings, workshops, live performance, lectures, music, a magic show, and a captivating 'moth night' across a range of free, paid and donation events with something for all ages to get involved in. Keep an eye on the organisation's website (via the button below) for the latest word on the events and activities in store.
This impressive, vibrant event remains a core part of the town's cultural ecology – and, like the annual Handmade Parade, is well worth organising a visit to Hebden Bridge around.