Hannah Platt & Good Kids (Work in Progress) at Fierce Bar
Ian Jones, Food and Drink Editor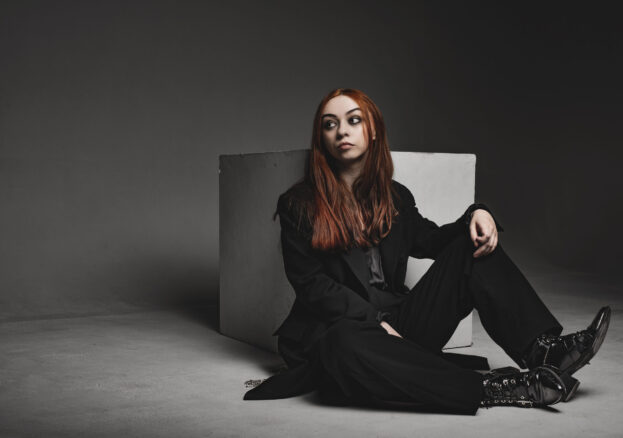 Hold onto your hats, Manchester's comedy scene is kicking back into gear in 2022 and the first must-go-to event features a CT-fave: the darkly brilliant Hannah Platt, on a co-headlining bill with the top Good Kids, AKA Kieran Ahern and Tom Dowling. This work-in-progress event takes place at Fierce Bar in the Northern Quarter, so you can treat yourself to an excellent range of beers to go alongside your belly laughs. What's that? You want to know more? Read on…
GOOD KIDS: Kieran and Tom met in the playground at the age of four. They've been taking the Midlands and wider UK comedy scene by storm for the last year and have been nominated for a whole bunch of awards. Apparently, Kieran is the curvaceous one and Tom is the other one.
Their new show is about (aptly) failure and (less aptly) success from the perspective of a pair of wide-faced scrubs with hearts of gold and heads of sand. Prepare yourselves for songs, sketches and generous helpings of fifth-rate badinage.
No less than Johnny Vegas said: "They're stupid, daft, at times nonsensical. Funny yes but daft as brushes. Just how I love my comedy. Thank the stars they went into stand up and not health care." While Joe Lycett described them as "a really fab little sketch act".
HANNAH PLATT: Finalist of the BBC New Comedian of the Year Award in 2019, Merseyside-via-Manchester's finest misanthrope Hannah Platt has already been making her mark as a comic, having been described as "a voice of a new generation" by The Skinny and "a voice with something to say" by Chortle, never shying away from sensitive topics with brutal honesty and quick wit.
Recently she has been commissioned to make a Laugh Lesson for BBC3, written for both the Now Show and The News Quiz for BBC Radio 4, and will be supporting Kiri Pritchard-McClean on her upcoming 2022 tour.