Hair: Untold Stories at Weston Park Museum
Katie Evans, Exhibitions Editor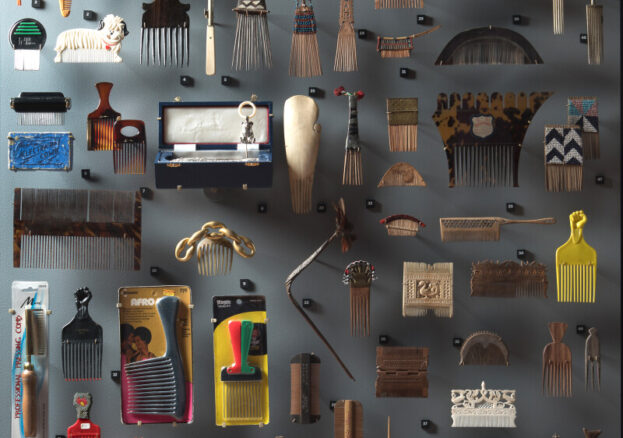 Hair: Untold Stories reveals the weird and wonderful world of hair. Presented by Weston Park Museum, this extraordinary exhibition proves there's more to hair than just washing, combing, and cutting.
Weaving together the work of film-makers, designers, and artists with fascinating archival material and objects, the exhibition proves that hair is so much more than our 'crowning glory'. From jewellery to dresses, armour to environmental protection, hair is an incredible material, one intimately bound up in issues of class, gender, and race.
From Sheffield hair salons to the global hair trade, Hair: Untold Stories unravels powerful personal stories to reflect on our relationship with hair.