Gypsy Queen at Hope Mill Theatre
Andrew Anderson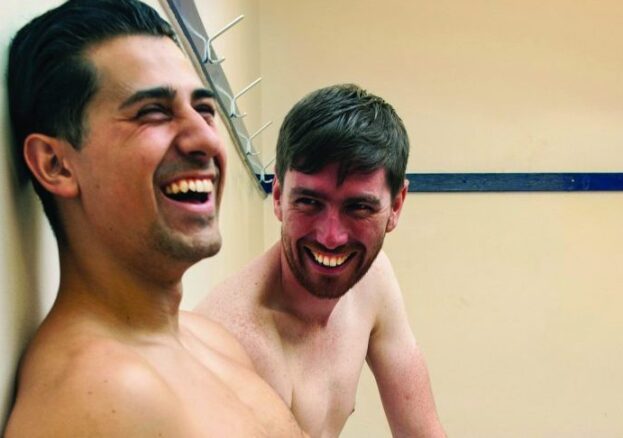 Depending on which statistic you read, roughly 2-5% of the UK's population identify as gay. But how many openly gay athletes are there – can you name any?
The problem of homosexuality being closeted in sport is one that has been around for a long time, and doesn't look like going away anytime soon. Take the Premier League, the world's richest football competition. It has around 1,000 footballers in its teams, but not a single one of them is 'out'.
Why? That's the question actor and playwright Rob Ward wants to find answers to. In Gypsy Queen he uses boxing – perhaps the sport most plagued with false ideas about what it means to be a 'real man' – as the base for his exploration, following the story of two athletes coping with the backlash that being gay can bring.
The play, which has already toured the UK including a stint at Edinburgh Festival Fringe, starts slowly, but builds round by round into a thrilling encounter. Ward is excellent as Gorgeous George O'Connell, a bare-knuckle fighter looking to turn pro ­– he's engaging, funny and threatening. His developing love for fellow boxer Dane Samson (played by Ryan Clayton) warms your heart, until a stiff uppercut to the guts reminds you that in boxing it's not okay to be gay.
Ward has carved out a niche for himself in this subject – his previous work Away From Home focussed on a gay footballer and was one of the highlights of the 24:7 Theatre Festival in 2013. It remains a topic that is fascinating yet sad, and one only hopes that societal norms around gays in sports change soon – with pieces like this playing a small part in the process.