Carcanet book launch online: Growlery by Katherine Horrex
Sarah-Clare Conlon, Literature Editor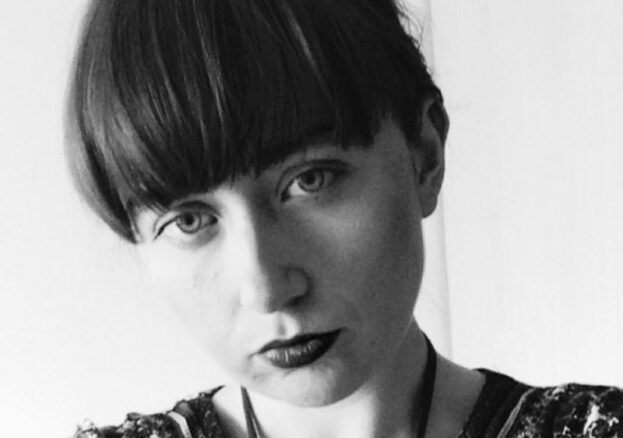 Since the start of lockdown, Manchester-based Carcanet Press – celebrating 50 years at the forefront of poetry publishing – have stepped up to the mark with a programme of regular online book launches broadcast live via Zoom. Following hot on the heels of multi-award-winning poet Sasha Dugdale and Chris Beckett, plus Evan Jones, Adam Crothers, Theo Kwek and Rebecca Watts, the latest event in the ether celebrates the launch of Katherine Horrex's debut poetry collection, Growlery.
A graduate of Northern young writer development organisation The Writing Squad and the University of Manchester's Centre for New Writing, class of 2016, Katherine Horrex was born in Liverpool, grew up in Hull and now lives in Manchester. She has worked as a processing clerk in a bank, a mail sorter, a book reviewer, an assistant editor and a proofreader of forms filled out by mystery shoppers, and she now runs a small business making and selling ceramics online and at markets.
Katherine Horrex's work found an enthusiastic readership via the Carcanet New Poetries series and her poetry unpicks the illusion that order upholds society
Her poems have appeared in Carcanet's New Poetries VII anthology published in April 2018 and Carcanet bedfellow PN Review as well as The Manchester Review, Poetry London, Poetry Salzburg Review and the Times Literary Supplement, among others.
Katherine's work found an enthusiastic readership via the New Poetries series and her poetry unpicks the illusion that order upholds society and reveals the true ramshackle complexion of things. Her debut collection reimagines Mr Jarndyce's "growlery" (his physical equivalent of a swearbox) in Charles Dickens' Bleak House, looking at the concept of internal space in a 21st century that is both connected and disjointed. Growlery conjures a place haunted by flooded villages, broken ankles, ovarian health and factories. It dwells on a world of civic tensions, in the twilit zone between city and country, the human and the natural. Here, Brexit is a city with streets "worn into themselves like grafted skin", corpse flowers bloom in America, and urban foundations crumble into cisterns.
Katherine will read from the brand-new book as extracts of the text are shown during the reading so that you can read along. She will also chat about the collection and her working processes with poet and critic Maryam Hessavi, who appeared at MACFEST earlier in the year and whose poems and reviews have appeared in various publications. An alumna of the University of Manchester, Maryam holds an MA in English Literature & Creative Writing and is a member of Manchester reading series Poets & Players, as well as a Ledbury Critic and Contributing Editor for the literary journal Ambit.
Registration for this online event is £2, later redeemable against the cost of the book, available direct from Carcanet at a special price – attendees will receive a discount code and details of how to buy during and after the event. Please note that there are limited places for this Zoom event, so do book early to avoid disappointment.