Carcanet online book launch: Records Of An Incitement To Silence by Gregory Woods
Sarah-Clare Conlon, Literature Editor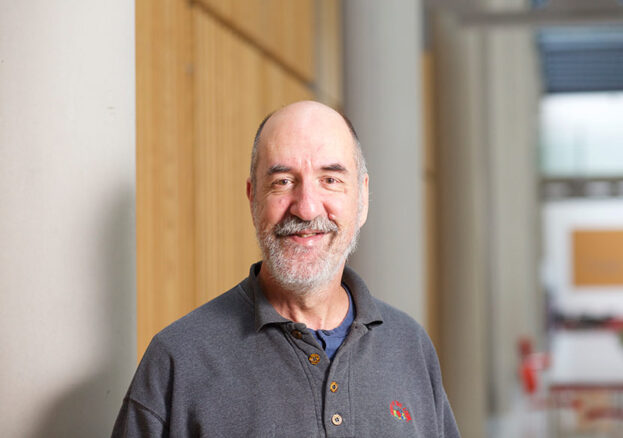 Celebrate the launch of Records Of An Incitement To Silence, the new Carcanet collection by poet and cultural historian Gregory Woods, and his sixth, with a live online reading hosted by poet Richard Scott.
Ten years in the making, Gregory Woods's Records Of An Incitement To Silence is a hefty tome split into two parts and with a pagination running into triple figures. It revisits many of the themes explored in Woods's five previous poetry collections, all published by Manchester's Carcanet Press: We Have The Melon (1992), May I Say Nothing (1998), The District Commissioner's Dreams (2002), Quidnunc (2007) and An Ordinary Dog (2011).
Ten years in the making, Gregory Woods's Records Of An Incitement To Silence is a hefty tome split into two parts and with a pagination running into triple figures.
Some of the poems in the collection were first published in magazines including Ambit, Assaracus, John Clare Society Newsletter, Left Lion, Long Poem Magazine and New Walk, along with various anthologies, including, most recently, Poems For The Year 2020: Eighty Poets On The Pandemic (Shoestring Press, 2021). Many of the pared-down sonnets using unrhymed iambic trimeter – which Woods himself describes as "skinny" – first appeared in his chapbooks, Very Soon I Shall Know (Shoestring Press, 2012), "forty variations on the sonnet's simple progress from octet to sestet", and Art In Heaven (Sow's Ear Press, 2015), a sequence of thirty-five pieces.
These sequences teamed with and accentuated by the longer poems of Records Of An Incitement To Silence suggest a missing narrative; as the publisher says: "The growth of the individual in a world of upheaval, the search for and loss of love, the formation of memories, the limits of what can truthfully be said, the traces we leave and the chance of their survival."
"One of my creative habits," Woods writes, "is the wringing-out of a single form until it's bone dry: the unrhymed sonnets; the monosyllabic syllabics of the long poem 'Hat Reef Loud'; the incompatible yoking-together of iambic pentameter and dactylic trimeter in the long poem 'No Title Yet'."
"His formal stringency," says the publisher, "intensifies the poems' emotional and erotic charge, their celebration and their plaint." A strong sense of humour is also in evidence, along with a certain self-deprecating quality. There are humorous nods to US poets Frank O'Hara and Walt Whitman, and there are some dips into ekphrastic work in the cases of the two Hockney poems, 'A Hockney' (two stanzas of seven lines each) and 'A Bigger Hockney' (fourteen lines, in couplets), both playful in their language and commissioned by Nottingham Contemporary for their first public event, on 24 November 2009.
Gregory Woods is also the leading British critic and historian of gay literature, and the author of Articulate Flesh: Male Homo-eroticism And Modern Poetry (1987), A History of Gay Literature: The Male Tradition (1998) and Homintern: How Gay Culture Liberated The Modern World (2016), all from Yale University Press. He began his teaching career at the University of Salerno in 1980. In 1998 he became the first Professor of Gay & Lesbian Studies in the UK, at Nottingham Trent University, where he is still Professor Emeritus.
Richard Scott's poems have appeared widely in magazines and anthologies and his pamphlet Wound (Rialto) won the Michael Marks Poetry Award 2016. His debut collection, Soho (Faber, 2018), was shortlisted for the TS Eliot Prize, the Forward Prize for Best First Collection and the Costa Poetry Award.
As always with Carcanet Press events, extracts of the text will be shown during the reading so that you can read along, and audience members will have the opportunity to ask their own questions. Registration for this online event is £2, redeemable against the cost of the new book – attendees will receive a discount code and details of how to get hold of it during and after the event.
Also check out the Carcanet website for other upcoming launch events: on 7 July John Ashbery and on 21 July Alex Wong.