Gorgeous Georgians and Vile Victorians at Stockport Plaza
Shekina Rose, Families Editor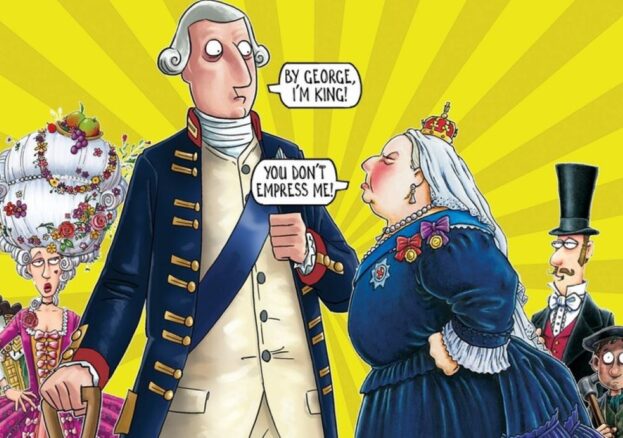 Wouldn't it be exciting to travel back in time? To be immersed in the untold stories of the Gorgeous Georgians and Vile Victorians? To party with Queen Victoria, to be nursed to good health by Florence Nightingale and to have a hot cup of tea with Admiral Nelson? To experience life, as it was, many years ago, before the days of Zoom, smartphones and television – can you even begin to imagine?
We haven't invented a time machine (yet), but the good news is that Horrible Histories Live on Stage is back! Head to the Stockport Plaza on Tuesday 17 August to see the side-splittingly funny, acclaimed production of Gorgeous Georgians and Vile Victorians, for the entire family to enjoy.
This performance will take you on a journey through the Georgian and Victorian eras, so you can experience what life was really like all those years ago. There's no rose-tinted glasses in this performance; the yuckier the better! Here you'll learn about the most gruesome, disgusting bits of history, discovering the fun parts of the past you don't get taught about at school!
The Guardian: ''The Horrible Histories stage shows have become a bit of a British institution. Sparky, cheeky and covered in poo!''
It's time to go back in time to the land of Gorgeous Georgians and Vile Victorians. Book your tickets today.