Gin School with Manchester Gin
Carmel Smickersgill, Tours & Activities Editor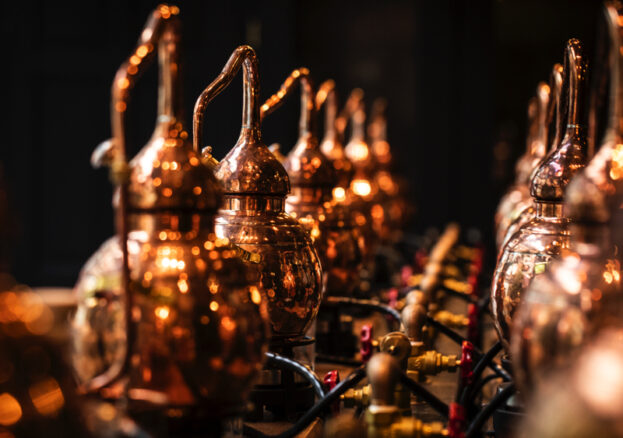 Manchester has undergone a drink fuelled renaissance in the past 10 years. With a collection of local breweries, distilleries and artisan makers producing ever inventive and delicious beverages, we are now spoiled for choice for local tipples when you walk into most bars. One set feature of the nightlife here is Manchester Gin, their signature botanical mix has made them one of the most successful distilleries in the city. Discover the secrets of their delicious drinkables and distil a bottle of your very own recipe with Gin School.
You'll start the experience with a classic serve Gin and Tonic which you can sip away at while learning about the history of the business. On this tour of the distillery, you'll see how a couple's passion project with humble roots has turned into a highly successful gin buisness. Despite the upscale, Manchester Gin haven't lost the curiosity and willingness to experiment with flavour that has made them such a crowd favourite.
After the tour you'll have the chance to try some of the varied and unique gins being produced by the distillery. In this guided tasting you'll discover what suits your palette best and how these flavours are achieved. Gin is basically alcohol mixed with botanicals to add flavours, these can be subtle or bright and punchy, but Manchester Gin are great at knowing how to achieve both.
After refining your preferences you'll be walked through the process of creating your very own bottle of gin to take away. Gin School will teach you how to mix and weigh flavours building a totally bespoke drink that you can enjoy at home. Their wall of botanicals is something to marvel at and you'll have more than enough choice when designing your flavour palette.
Check out the options for group, couples or individual experiences on the Manchester Gin website, where you can also combine Gin School with the Spirit of Manchester's awesome Sunday Roast.