Get It Done: Please Press Pause and Try Again Later at Antwerp Mansion
Johnny James, Managing Editor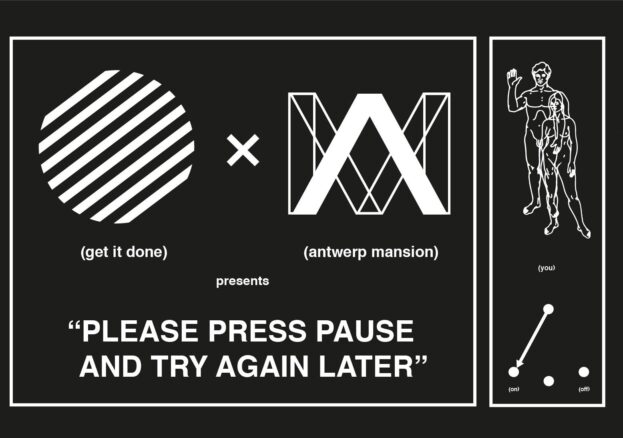 After the venue's closure and re-opening, coupled with the loss of the students over the summer, Antwerp Mansion is ready to pick up where it left off: as one of Manchester's most iconic venues. What better way to kick things back off than with a night by DIY artist collective and events team Get It Done. They will be responding to the stimulating theme of 'Pause And Resume'.
Get It Done welcome you to their first Mansion night, a festival exhibition with a brand new idea. Mixing together a host of exciting art, installations, performance, and some of Manchester's best music, they're taking Antwerp Mansion back to its artistic roots and providing a treat for all the senses.
The downstairs is set to be transformed into an arts wonderland, shining a spotlight on some of Manchester's latest and greatest talents. With a sweet soundtrack supplied by MCR Live residents Modern Logic and Muziki Sessions MCR, they'll be spinning a range of paired back tunes, bringing you a genre crossover; some techno, funk, disco, jazz and even a splash of afro and world beats. Following their recent nights in the Northern Quarter with the boys over at Jerk It MCR, we can guarantee a soundtrack you can't resist boogie-ing to in an amongst the art.
In addition to music, Get It Done are showcasing a range of hot new Manchester visual artists, combining the audible and the visual in one sensory night. With a massive range of work going on downstairs, expect to see light sculptures, films, projections, and interactive installations for all to get involved with.
And it doesn't stop there. Like the old exhibitions of the 60's, Get It Done have a programme of activities going on upstairs in the Mansion. Expect experimental musicians, performances, comedy, spoken word and even a meditation workshop! With all of this going on, you're not going to run out of things to do fast! In amongst all the activity Get It Done encourages us all to take that much needed pause after September's madness.
Meet them in the Mansion on Tuesday 2nd October and get funky!