Gambit at St Ann's Square
Creative Tourist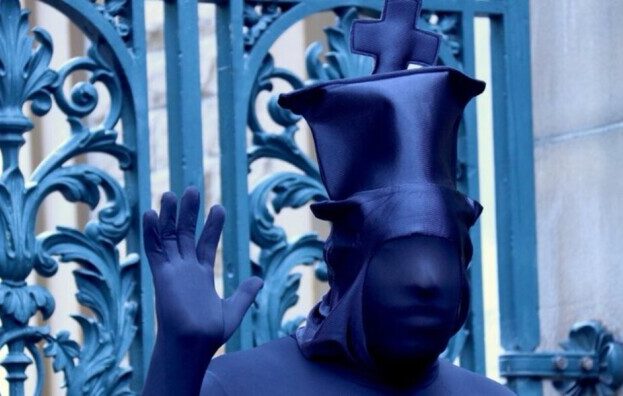 If you're out and about on 20 August in Manchester city centre, keep a lookout for human chess pieces around the city.
A game of strategy comes to life in Gambit, a performance art piece created by Proud & Loud Arts and Word of Warning.
Taken from the ancient Italian word gambetto, meaning 'to trip', a gambit is a chess opening in which a player makes a sacrifice, usually a pawn, to achieve an advantageous position.
Examining powerplay and subverting the traditional order, Gambit is a free performance and designed to be encountered by chance by prospective audiences in Manchester city centre.
Proud & Loud Arts are leaders in the creation of disability-led theatre. Constantly striving to push artistic boundaries, raise expectations and challenge audiences, Proud & Loud Arts have worked with The Lowry, Manchester Art Gallery, Contact and Tate. Following the success of their last collaboration with Manchester arts organisation Word of Warning in 2018, the companies join their creative minds once again for Gambit.
The performance is set to play out in St Ann's Square and the surrounding area.