Lunya Manchester
Martin Kevill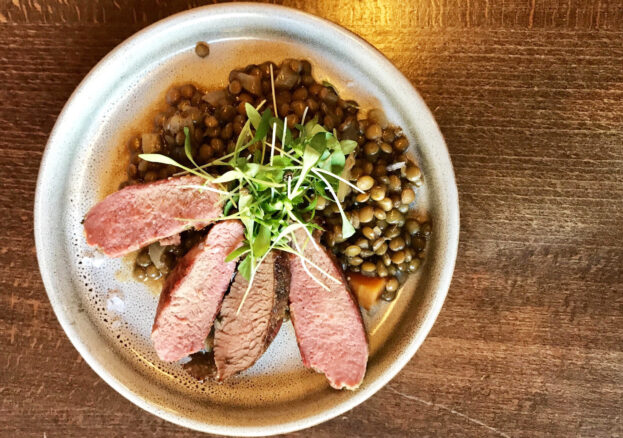 The winter menu at Lunya's Manchester branch is like a fluffy hot water bottle against the belly on a cold January afternoon. There's an eclectic mix of warm Spanish dishes, bolstered by the freshest ingredients and imaginative adaptations of traditional seasonal flavours, courtesy of owners Elaine and Peter. Long story short, it's stunning.
I was given a two-star Uber rating for a 300-yard ride up Deansgate, but it was freezing cold and spitting so I didn't care. The moment we slipped into Lunya however, everything grim about the Manc tundra was a distant memory. Why? Well, there's a new menu on offer and we're here to try it.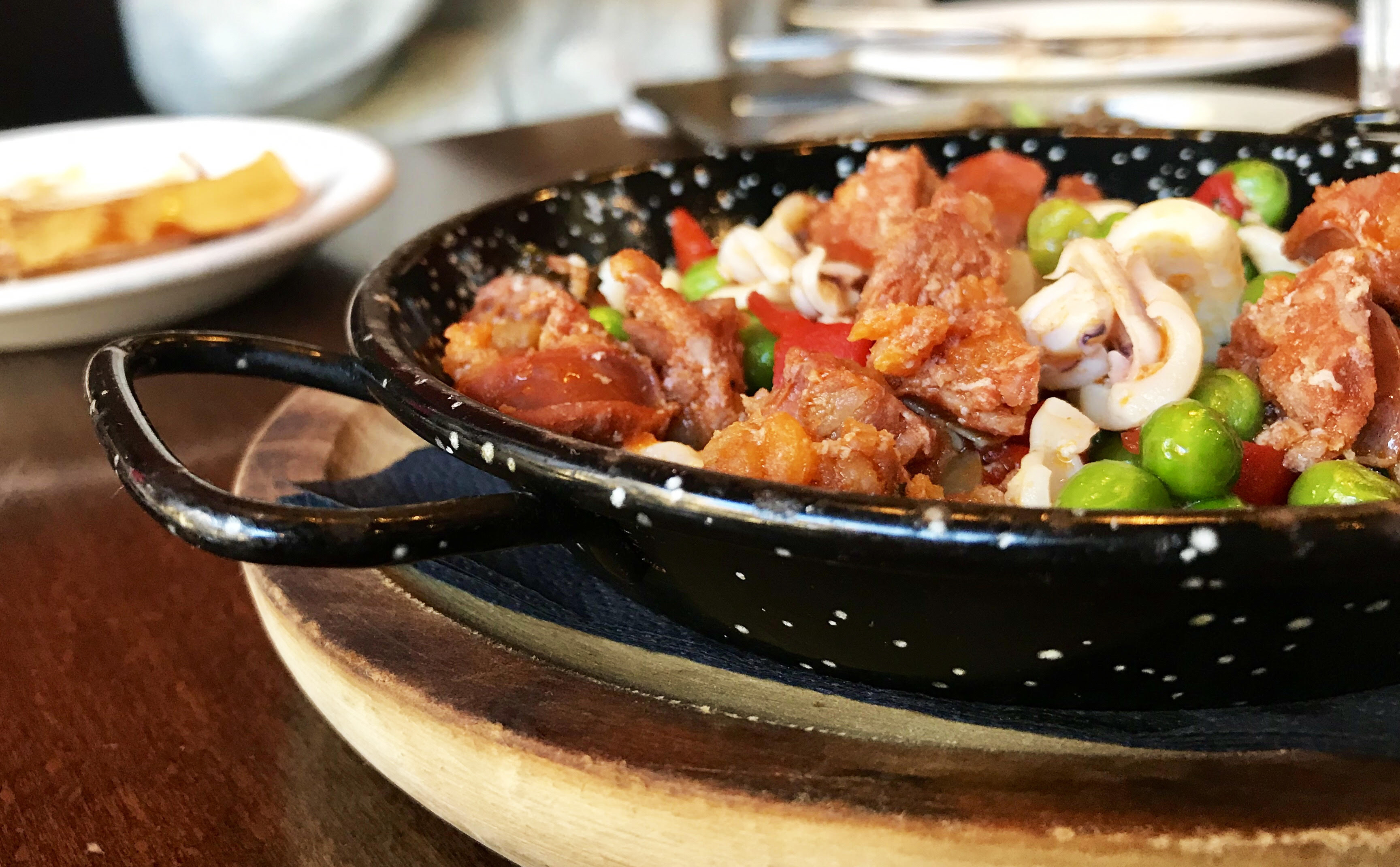 Owner Elaine Kinsella greeted us, briefly introduced herself and took us upstairs for a guided tour of the latest menu at her multi-award-winning Catalan eatery. As Peter, Elaine's husband, stepped up to introduce the dishes, it became clear that everything on offer at Lunya is carefully curated by a family in a loving relationship with food and everything that surrounds it. I swigged my ice-cold Moritz at an anti-social speed and listened in.
The first plate came with a delicate anchovy on crusty, tomato-soaked bread. It was a simple, but mouth-watering start, which left the table wide-eyed with anticipation. Peter tells us the anchovies are caught and salt-preserved within minutes by his close friend in Spain. Good food is made by good people according to Peter, and with the exception of Jamie Oliver and Joe Wicks, I believe him.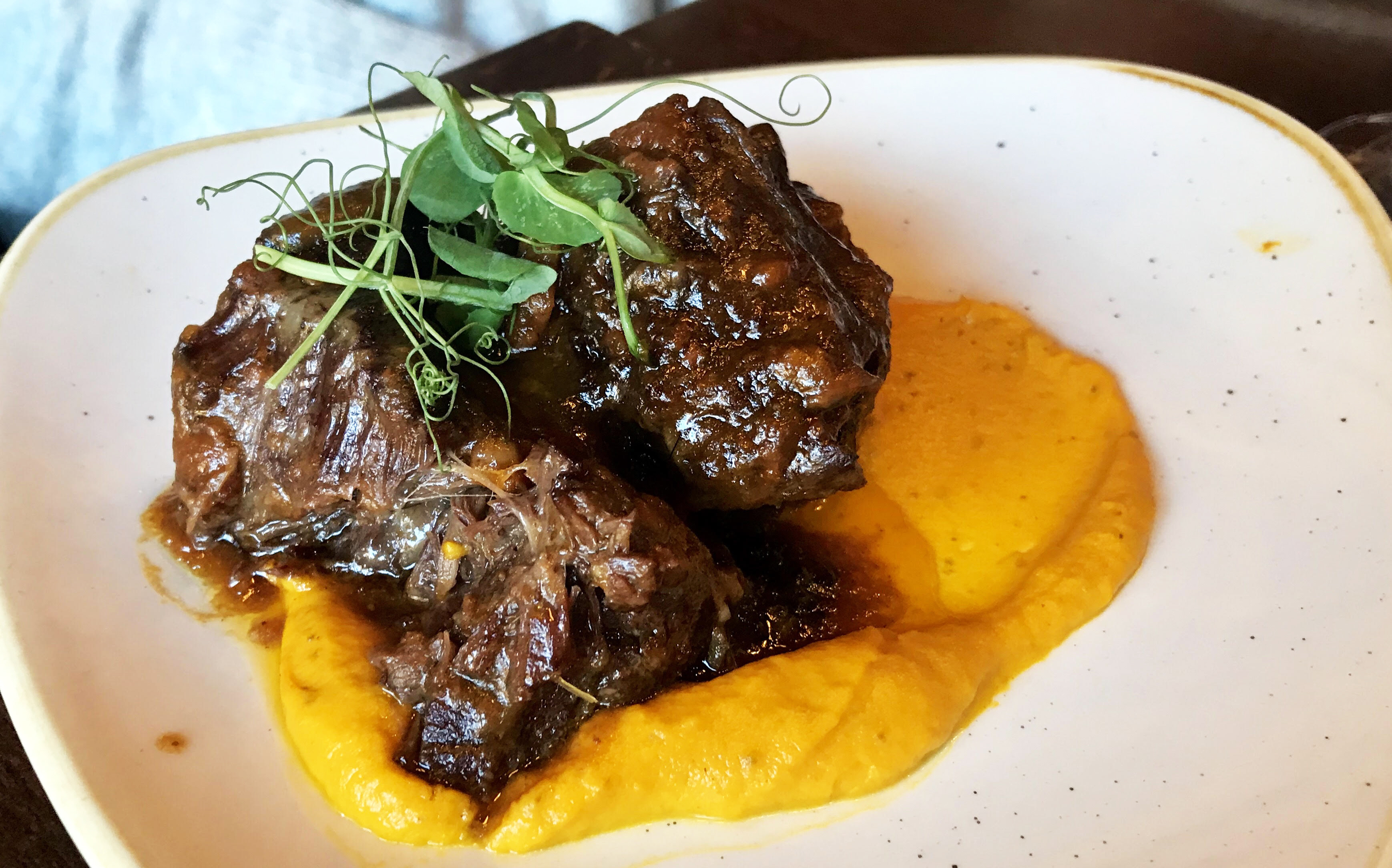 A plate of tender stem broccoli followed, which had been roasted with harissa, hazelnut and maple syrup. Beautiful stuff, beautifully done. The Cauliflower Buñuelos were quick to drop in too, with roasted cauliflower and cumin fritters dipped in a punchy and sharp Canary Island Mojo Picón sauce. Now we're motoring along.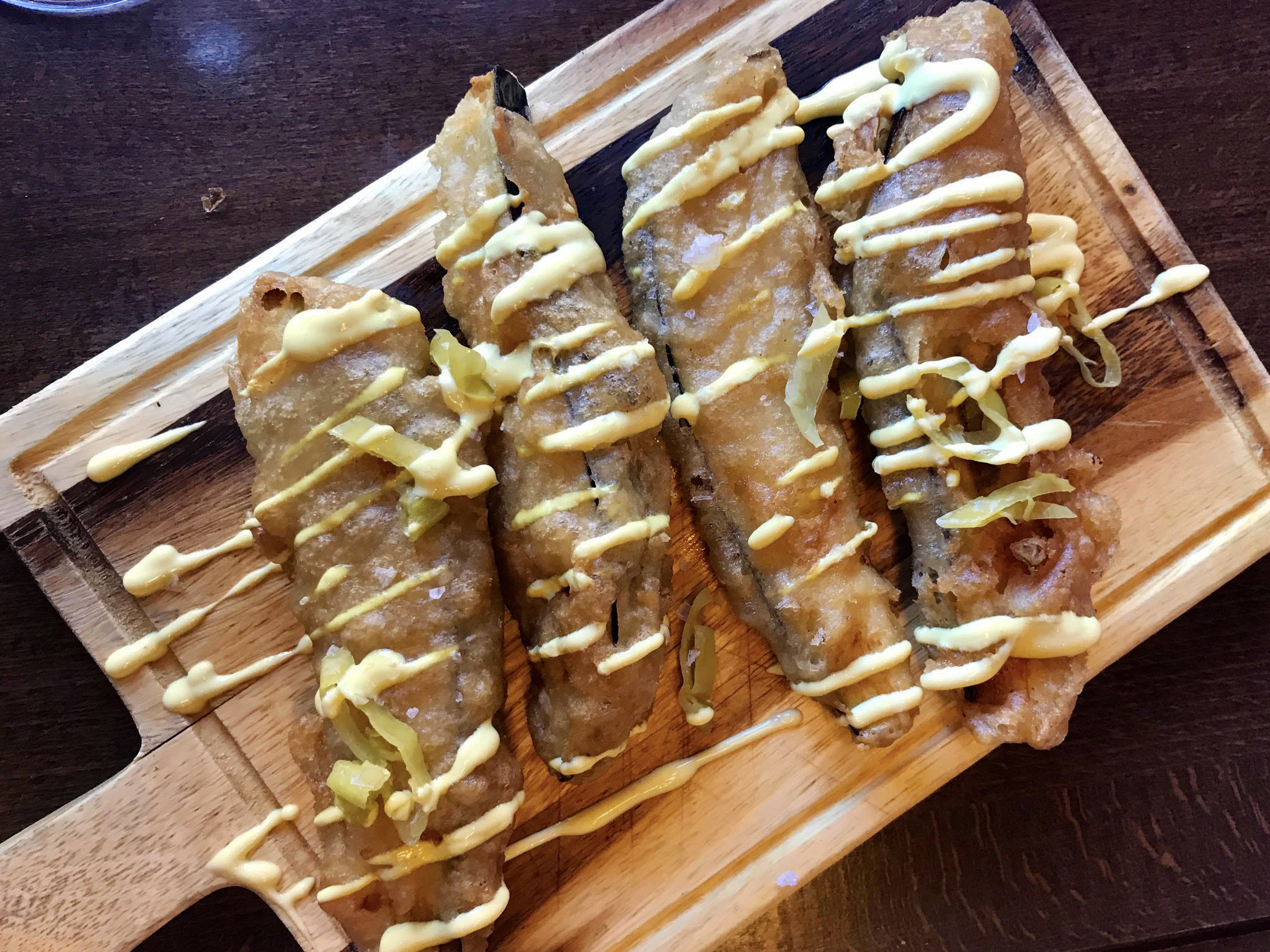 Now for some meat. The lamb neck fillet was carefully sliced and served on a bed of Navarran lentils and it was lighter than expected. Exceptional stuff. A plate of parsnips appeared too and they were delightful. They were crispy on the outside, dusted with zahtar spices and covered in pomegranate molasses and chestnuts. Peter talked about Lunya's focus on seasonal ingredients and using the right vegetables at the right time; great respect shown all times, from the harvest to the plate.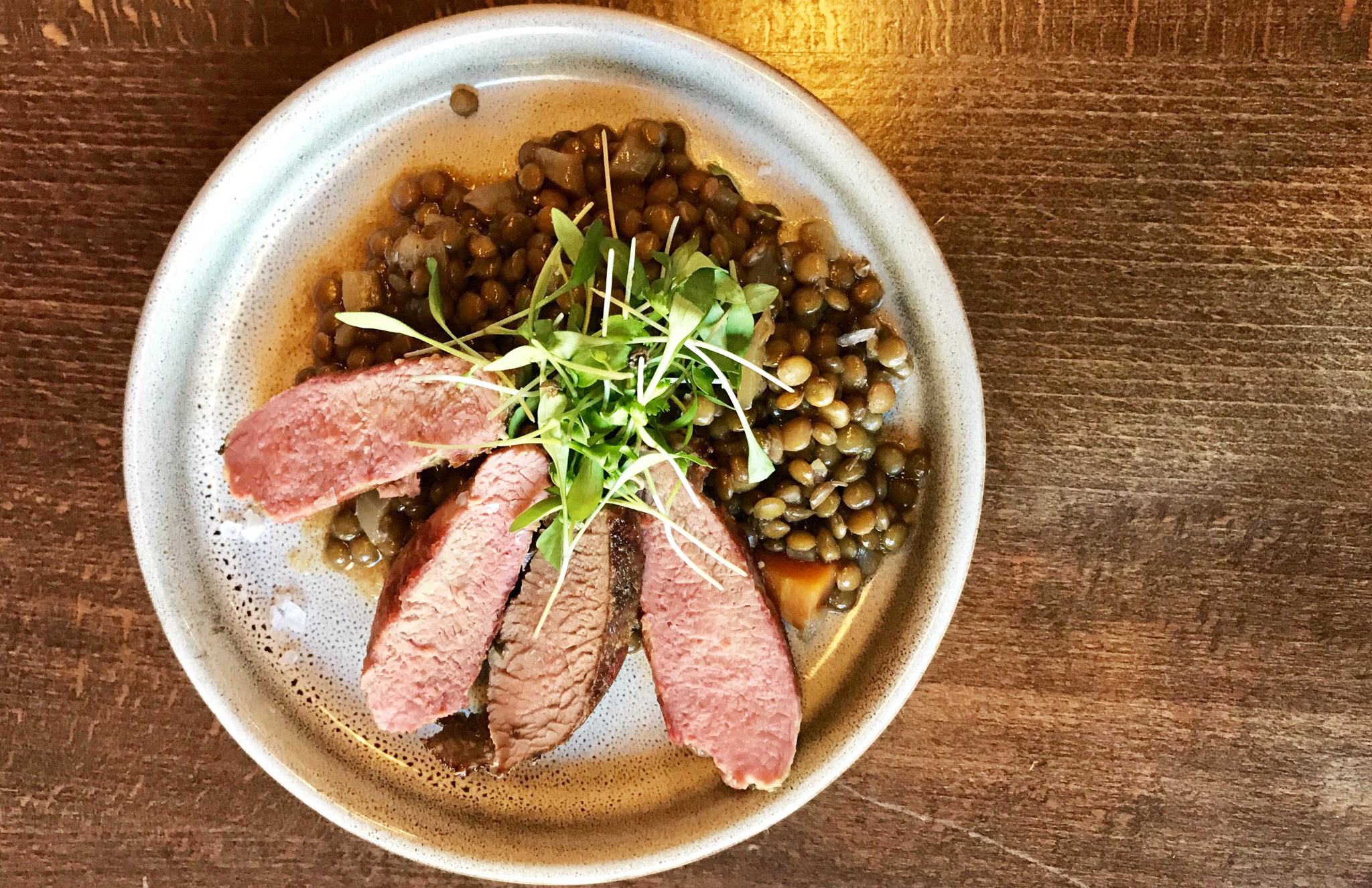 A bowl of squid, chorizo, pea and fresh garlic had the group bickering over who deserved more, as it was pretty phenomenal and earlier on, a few had taken an extra parsnip or two without permission. Thankfully, a mediating platter of deep-fried aubergine popped up out of nowhere and things settled down.
Up next was a bowl of impossibly-fresh Mejillones in a mouth-watering Austrian cider and tomato broth. Peter waxed lyrical about the flavour quality of Welsh seafood and singled out his shellfish as the best around. He was metaphorically flexing his mussels and I adored this, primarily because the mussels were exactly as he described. Valid flex, so ok.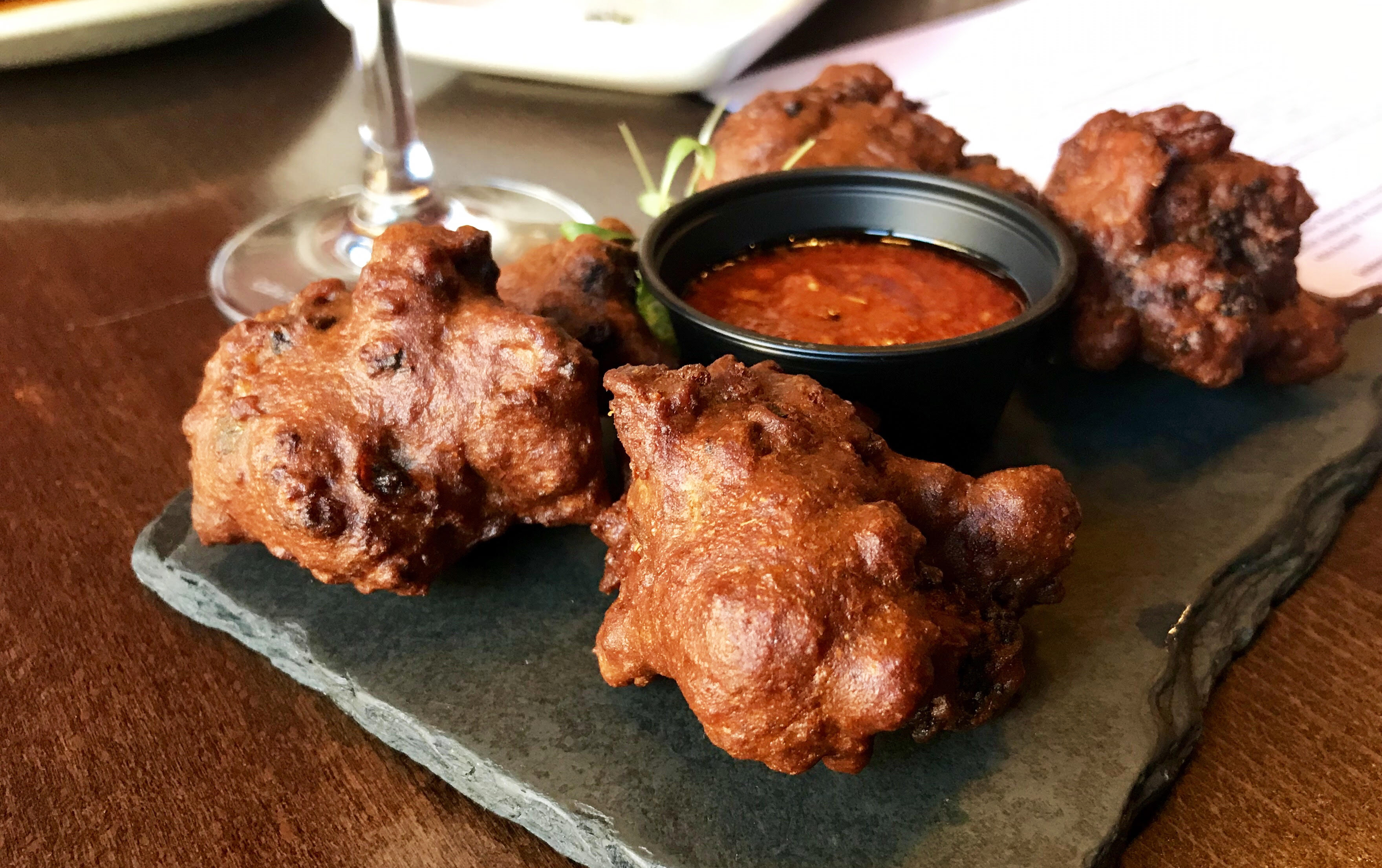 Then, the headliners. A plate of traditional patatas bravas arrived with a dish known as Estofado. These Catalan slow-cooked ox cheeks fell apart like a house of cards into a rich gravy with a carrot and rosemary puree. Scintillating stuff.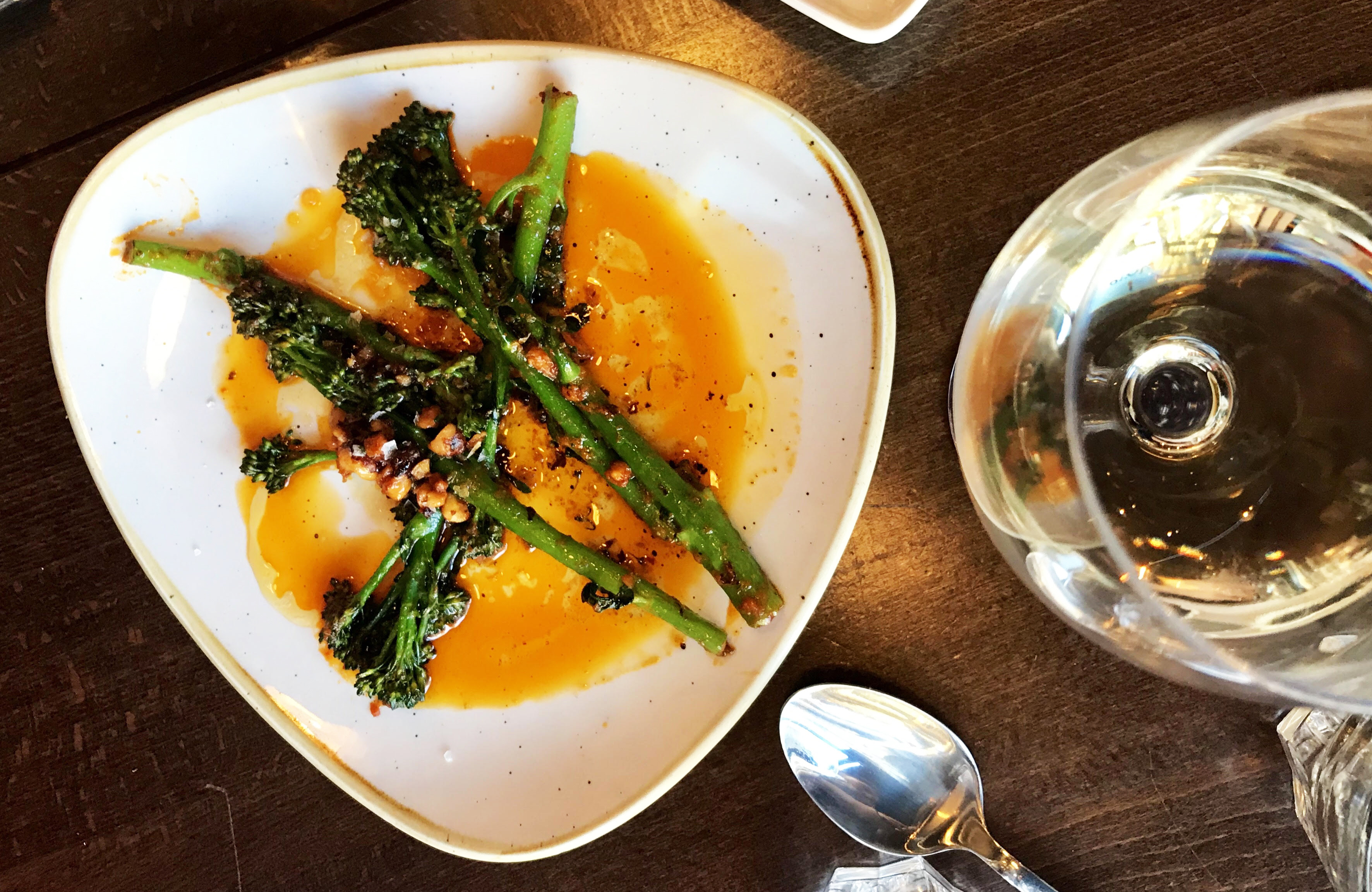 The final dish, as if I wasn't already utterly enamoured with Lunya by this point, was a plate of seabass sliders. To be clear, these were fillets of seabass, deep-fried in beer batter, placed onto brioche buns and garnished with homemade tartare sauce and rocket; a quite incredible finale to an immaculate selection of dishes.
After the Kinsella family served up their favourite coffee from their favourite Spanish roasters and introduced us to their talented and humble kitchen team, I stumbled downstairs, took my final breath of Catalan air and slid back into Manchester, half-expecting to find myself at the back of passport control in Terminal 3.
With a menu packed with Catalan flavour and a deli with more hidden treats than the Sagrada Familia, this place is more Catalan than Catalonia. If you're looking for some winter sun this year, you're probably best heading to Lunya.